2017 Interior Home Trends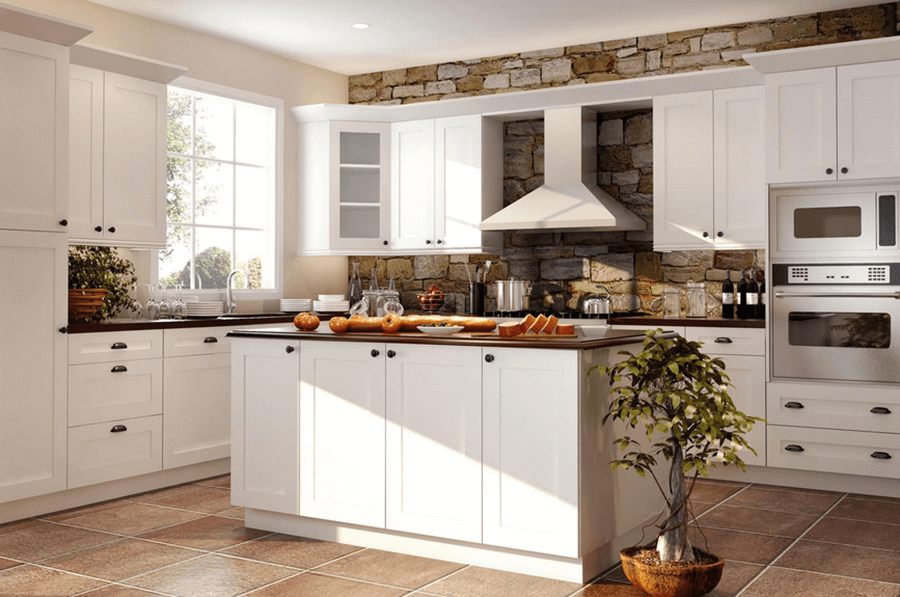 Interior Design - 2017 Interior Home Trends
We've closed the door on 2016 and have welcomed 2017 with open arms. For most of us, the New Year means change; A change in habits, a change in mentality, a change for the better. Many also use this 'new beginning' to change their exercise routine or eating habits. Why not also look to change your home?
The New Year is a great time to update your home's interior while saying goodbye to trends that have worn out their welcome. Subway tiles in kitchens, copper and marble accessories, and open living spaces are moving out as more homeowners are looking to add a fresh new look to their home. The added benefit is that many of the new interior trends for 2017 won't break the bank.
Color Trends
Green is the trending color for 2017. Replacing blues, burgundies, and tans, green represents nature, hope, and growth and can be added to your current décor with a simple throw pillow, rug, or as an accent wall. The color will rejuvenate any space in your home; a muted green shade as an accent wall can add serenity to a bedroom, a stylish bright green chair adds a pop of color to a family room, or some accessories in various green hues can brighten up a bathroom. Green is unique in that it compliments itself in many shades, unlike some colors which can clash with themselves and throw the room off balance.
Other colors on the rise this year are jewel tones which offer a calm yet warm addition to your living space. These colors work best as a soft-textured piece displayed in small quantities or as a bold accent wall.
Regardless of your personal home décor, these colors can complement the furniture and fixtures you already own. A simple change in your color scheme will revitalize your room and give your interior a fresh new look.
Furniture
Mirrored Tables may be carried over from last year, but they are still a trend worth adding to your décor. The mirrored finish on a small dresser or coffee table adds elegance to any room…just don't overdo it. One special piece is all you need to add a stylish look to your room. Accessorize the piece with matte finishes like books in whites and tans. Let the sparkle of the mirrored table create the glamorous setting that shimmers and reflects your style.
A slipper chair is another sophisticated piece of furniture that will add elegance and style to a room. With their growing popularity, they are available in a wide array of stores at reasonable prices. Utilize a slipper chair in a bedroom or living room for a finished look to your current décor. Select a unique pattern that both brightens up the room and adds character.
Upholstered headboards covered with lush fabric are replacing the wooden and leather styles that have adorned our bedrooms over the last few decades. You can even have someone build one for you with fabric that fits your bedroom décor perfectly.
Patterns
Mixed patterns have replaced matching décor this year. The result offers an eye-catching, inspiring feeling to a room. The genius of this trend is that it will work in any room and isn't confined to just fabrics. Mix textures with tiles for a kitchen or bath backsplash, use the concept to create a built-in runner in a kitchen floor or bedroom or blend beautifully crafted wallpaper with your paint selection for a one-of-a-kind wall display.
If your living room consists of neutral colors, mixing patterns and textures in will bring your room to life with a chic sophistication. Throws, pillows, drapes, or lamps with mismatched bold patterns will update your space at an affordable cost.
Lighting
Lamps and ceiling lights constructed of mixed metals are being used this year to add a level of depth to home décor. The concept is also expanding into fixtures in kitchens and bathrooms as the mix of various metals creates a tailored design paired with functionality.
Chrome and brass combine to unite modern and traditional styles. Silvers and bronze metals meld to form a pleasing design that offers a unique feature to any room.
Whether you are remodeling a room or building a new home, incorporating one or all of the new trends with your own touch of class will complement your personal taste with elegance. Mix and match textures and patterns in your walls and floors. Make a statement with bold colors to brighten up neutral hues. Finally, update your old lighting fixtures with a new look. Your home will showcase your style and help bring you into 2017 with a fresh perspective.
Need help with some of your home trends or have any other projects that you need to be completed around the house? Great Pros is here to help! We have licensed, bonded, and insured professionals all of your needs. Here is a link to all of the services that we offer.