2017 Kitchen Island Lighting Trends - Interior Design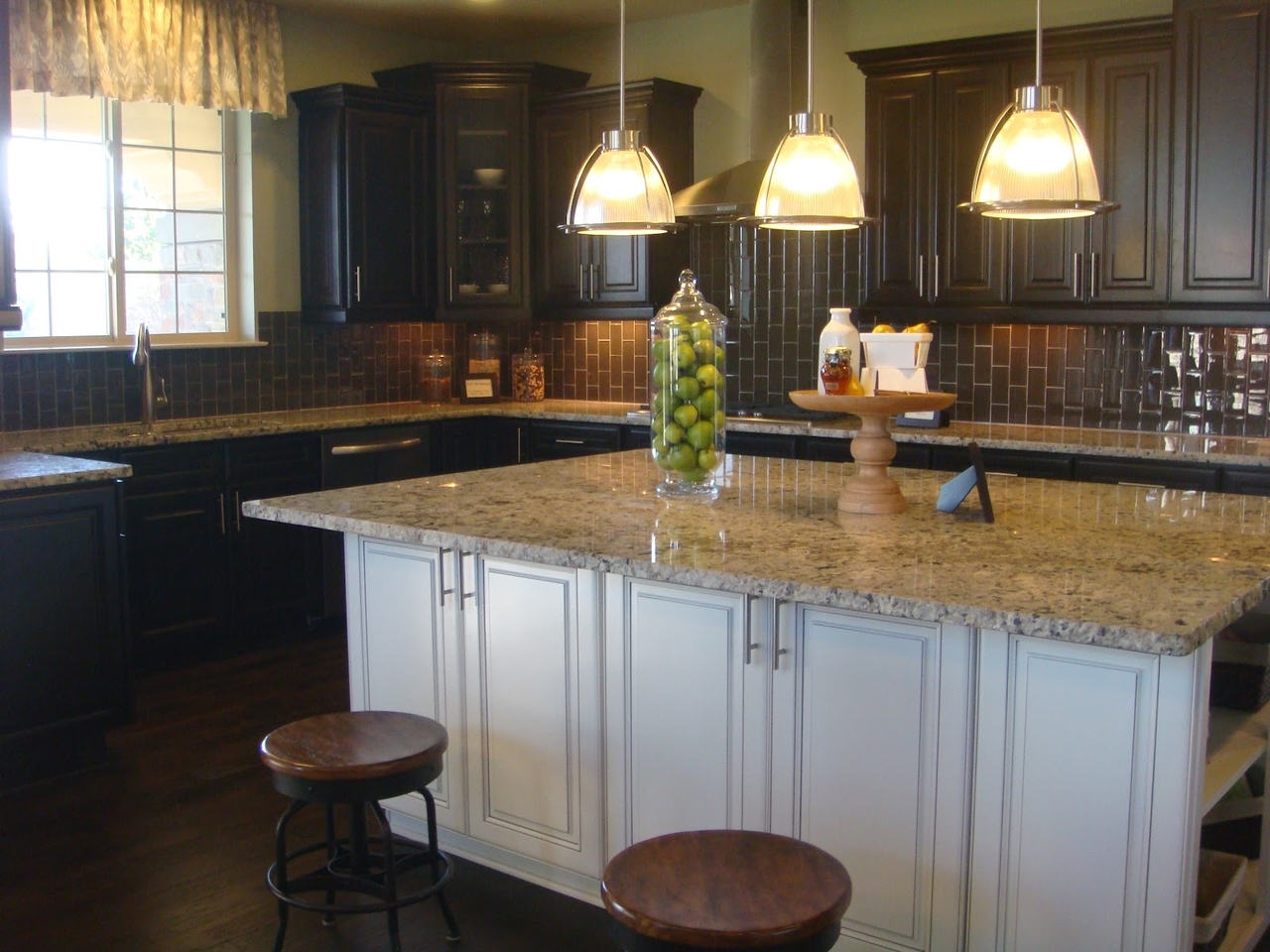 2017 Kitchen Island Lighting Trends
If you have not given any thought to the lighting in your kitchen, perhaps you should. Not only can the right lighting create a warm atmosphere for your guests, but it will also provide better visibility in a room you use every day. A lot of the time, homeowners invest so much money into their kitchen because it increases the value of their house and it gives that "wow" factor that everyone wants!
Island kitchen lights are great for the area because we spend a lot of time at the island. You may use your kitchen island on a daily basis as a place to prep your meals, wash your dishes, pack your lunch, or eat a quick snack. You might also entertain friends at the island if you have extra seating. No matter what you use your island for, you'll want to make sure you have the right lighting for both functionality and decoration.
Our guide to over the island lighting will give you some things to think about when making your renovation plan and provide you with the hottest trends in island kitchen lights this year.
Considerations for Updating Your Island Lighting
There are a few general tips owners should keep in mind when choosing the best over the island lighting.
Think eco-friendly - Going green has been one of the biggest home improvement trends of the 2010s. People are always looking for ways to cut their costs and their carbon footprints. Installing eco-friendly lighting over your kitchen island is a great way to do both.

---

Switch to LED - Incandescent bulbs are not only going out of style, but they also give off a harsh, yellow light. If you remember our blog about saving on your electric bill, you know that they're not very energy efficient, either. Make the switch to LED lights, which give off a calmer, whiter light. Plus, you'll save money and time on replacing the bulbs – LED lights can last up to 25% longer than traditional incandescents.

---

Install a dimmer - We all know that cliché scene from the movies: man and woman walk into a room, man smoothly dims the lights to set the mood. Though this comparison seems a little silly when it comes to island lighting, a dimmer can add extra functionality to your kitchen. When you are sneaking into the kitchen for a midnight snack, you will not have to squint at an ultra-bright light if you have a dimmer installed. You can turn the lights up just enough to see what you're doing.

---

---
Top Kitchen Island Lighting Trends of 2017
Pendant lighting - These hanging lights will add a stylish and vintage vibe to your kitchen. You can find pendant lights in nearly any shape and size, giving you more flexibility to choose a style you'll love. Globular pendant lights are especially in right now. When installing, try varying the length of the pendant lights for an even more unique look.

---

---

Chandeliers - Who doesn't love a chandelier? This timeless lighting classic can add an elegant air to your kitchen. An over the island chandelier does not have to be huge or break the bank. Many home improvement stores offer brass and stainless steel chandeliers for a fraction of the cost of a bona fide crystal chandelier.

---

---

Painted porcelain barn lights - If your kitchen is outfitted with rustic décor, installing porcelain barn lights over your kitchen island may be the perfect touch. An added plus is that painted porcelain will maintain its shine and color for years longer than traditional painted lights.

---

---

Fixtures made of natural materials - It comes as no surprise that eco-friendly light fixtures made out of natural materials made our list, especially given the current eco-friendly craze in interior decorating. Some light fixtures can be made of rope, twine, wood, burlap, or a combination of the above.

---

Vanity lights - The benefits of installing vanity lighting over your kitchen island are virtually endless. You will hardly ever have to clean them. They provide maximum visibility. Since they are installed into the ceiling, they will not take up any extra space. Vanity lights are the perfect choice to light islands in almost any kitchen, no matter the style of décor.
So before you rush out to buy that new refrigerator to upgrade your kitchen, take a look at the over the island lighting in your kitchen. Has it lost its shine over the years? Does it look worn out or outdated? If you answered yes, it may be time to give your lights an upgrade. Over the island lighting trends of 2017 are sure to stick around. Lights that are environmentally-friendly and minimalist in design will never go out of style.
How Can Great Pros Help?
Great Pros has multiple electricians to help you install your new lighting fixtures. All of the pros on Great Pros are licensed, bonded, and insured. You will get responses from a few pros so that you can compare prices quotes! It only takes 2 minutes.