5 Wallpaper Trends You Have to See - Easy DIY Interior Design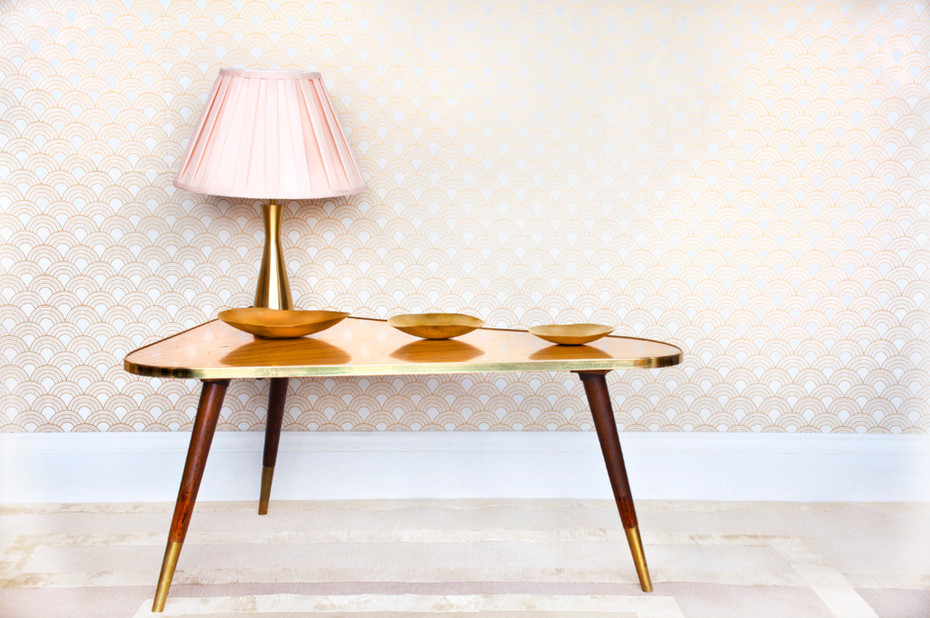 Wallpaper Trends You Have to See
Whether you're looking to update your room or decorate a new home, wallpaper is becoming an increasingly popular option to consider. Having so many different styles, colors, and types, the amount of variety wallpaper can bring is limitless. Check out the new trends coming out below and see what kind would look best in your home! Need help hanging wallpaper? Check out this guide!
---
Geometric wall
---
---
---
For empty rooms or accent walls, geometric patterned wallpapers bring an abstract yet simple feel to any room. Geometric walls require little decoration, allowing for an easy and cheap update to any room! This wallpaper looks best in entry rooms, living rooms, bathrooms, and offices!
---
Metallic Wallpaper
---
---
---
Metallic walls bring a new element to rooms with their shiny texture. Add a bit of flair to any room with gold flaked wallpaper and accent it with your favorite light fixtures. The metallic finish can be found in copper, silver, gold, and rose gold. This wallpaper looks best in kitchens, living rooms, and bathrooms!
---
Faux Marble Wallpaper
---
---
---
To add a taste for luxury, try using a faux-marble wallpaper. These come in more colors than you can imagine! Easily pair furniture up to the simple colors of these wallpapers to make your room come to life. These wallpapers look best in bedrooms, living rooms, and kitchens! They make for great accent walls!
---
Textured Wallpaper
---
---
---
Textured wallpaper adds a new dimension to homes, by bringing the element of touch. With different styles and variations, you can use this wallpaper in almost any room! Customize your colors at your local store and find the perfect fit for your home.
---
Mural Wallpaper
---
---
---
If you're on the daring side, mural wallpapers have become a huge hit within the last year. You can choose from a variety of pictures, or submit your own to be made into a wallpaper. These look amazing in themed bedrooms, offices, and laundry rooms! From ocean views, to tropical scenes, your options are limitless!
---
Other Uses for Wallpaper
---
---
---
Wallpaper is a versatile material. Place it between your wainscoting to bring your living room some added dimension. Or, frame it to add a contemporary feel! You can place mural wallpapers on your ceiling to really bring together a theme, or even line your drawers with it! What are some ways you use wallpaper?
Need Help with hanging your wallpaper? Check out our guide here!