8 Types of Windows for Your Home - Window Design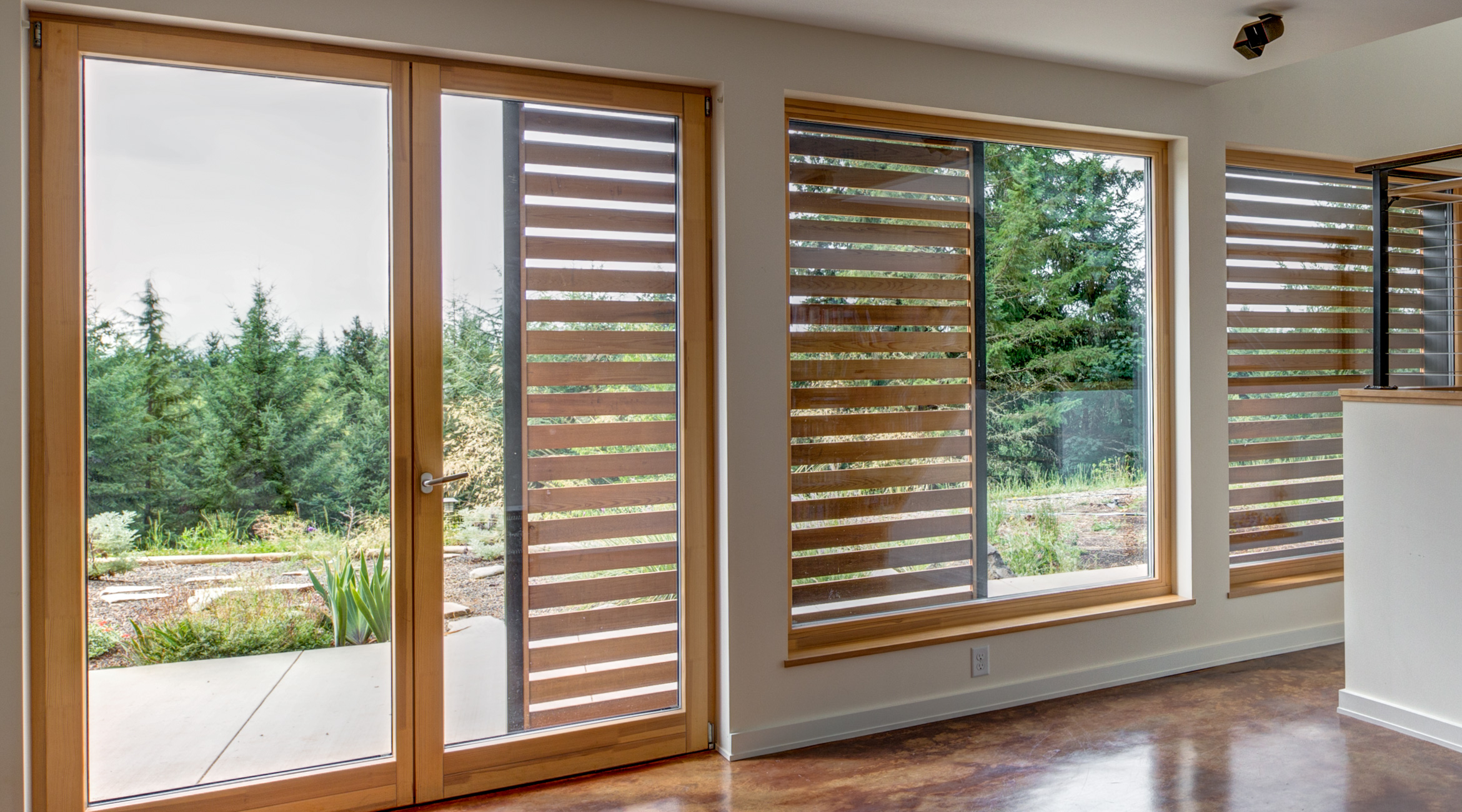 8 Types of Windows for Your Home
Most people don't stop to consider just how many different types of windows their home contains. It isn't until you are faced with a window installation or the purchase of a new window that you realize how many options there really are.
In addition to contributing to your home's style, your windows are what allows natural light into your home, as well as what keeps your rooms feeling dry and fresh. Whether your style is traditional or modern, customizable windows, styles, and sizes are available to fit your changing tastes.
---
Defining Your Window Needs
With the myriad of functional, design, and size considerations different types of windows have to offer, making a window decision can be daunting. If you have been feeling a little overwhelmed with your window-making decisions, take a step back and consider your needs.
First and foremost it is important to consider a window that will function well; allowing light into your home where you need it while keeping out drafts where you don't, and most importantly permitting desired views and privacy. Remember, a window that looks great but doesn't do what you need it to is going to be a nuisance in the long run.
Once you have established the features you and your home require, you can focus on certain window designs and elements, such as material, colors, and personal style.
---
8 Types of Windows
With the amount of options there are out there, windows types can be complex to navigate. If a window installation is in your near future, make sure that you consider all of the options with these 8 different window designs.
---
Casement Windows
---
---
Casement windows open outward, making them optimal for air and light entrance. These types of windows have a tight seal that is sought-after for their energy efficiency and aid in the reduction of utility costs.
Casement windows can be hinged on the right or left-hand side and pushed to open outwards. They can also be operated by the turn of a crank working with a hinged operating system.
Because of its ease of use, these types of window designs are a great choice above cabinets and countertops, in addition to any other areas that they can easily be pushed or cranked open.
---
Double-Hung Windows
---
---
Windows that are double-hung only open up about halfway. Due to their restricted airflow, these windows are considered to be one of the least efficient types of windows on the market.
Also available in single-hung, this window type is constructed to slide vertically open or closed via two sashes. These window types can typically open wide from either the bottom or the top. They don't protrude towards the interior or the exterior of a home, but rather remain neatly inside their frame. A single-hung window utilizes a top stationary window, while the bottom is able to operate and slide up and down.
Single and double-hung windows are ideal for patios and walkways because their window designs do not take up any exterior or additional space. The main advantage of these window types is that they are simple to clean and easy repair.
---
Awning Windows
---
---
Awning windows are hinged on the top, allowing them to open outwards to let in light and air from all angles.
Popularly placed alongside, below, or above a stationary operating window, these windows are great for bedrooms, or areas in which privacy is valued. This works great next to other windows or installed above terraces and patio doors for extra air and light.
---
Picture Windows
---
---
Picture windows, a type of stationary windows, provide visual appeal only. These types of windows are great for areas of your home where views are important, but airflow is not required.
These window designs are desired for their maximum allowance of outdoor views and light entrance. Traditionally, these window types are installed high on walls and hallways, perfect for high ceilings and areas where excellent lighting is desired.
---
Bay Windows
---
---
Bay windows are great for those looking to add more interior space to their home.
This window combination often pairs casement or double-hung windows on either side of a stationary window. Because these types of window designs actually protrude from the house, they allow light to enter into your home at unique and appealing angles.
Mainly used in kitchens and family rooms, bay windows are an excellent source for architects to implement appealing projections and angles into the home while enabling a positive airflow.
---
Hopper Windows
---
---
Hopper windows are popularly used in basements. This window is a type of casement window that has been flipped on its side. It utilizes a tilting panel that opens outwards, allowing optimal ventilation to otherwise enclosed areas.
These window types are known and desired for their tighter seals and energy efficiency.
---
Transom Windows
---
---
Transom windows are a narrow type of window that can range from stationary or non-operating, to operating. This type of window is popularly mounted above existing windows and doors to allow additional light into an area.
---
Slider Windows
---
---
Slider windows are windows that slide along a track. These types of windows contain at least one window that is operating and slides horizontally over or past another operating or non-operating window.
Slider windows are most commonly used in contemporary or modern style homes.
---
How Great Pros Can Help
As a homeowner, you will notice that your home is made up of a multitude of windows. Different types of windows are appropriate for different types of rooms, occasions, and needs. A house is almost never confined to a single type of window.
The variety of window options out there for your home allows you the room you need to be creative. Consider what types of windows might be best in certain spaces, and always consider your window's functionality in addition to window designs.
If a window installation is in your near future, don't wait! Contact Great Pros today for no pressure, honest answers on your home window installation! Fill out our two-minute questionnaire to easily compare profiles and prices from our qualified, bonded licensed professionals.