Cleaning Gutters - How Much Does it Cost?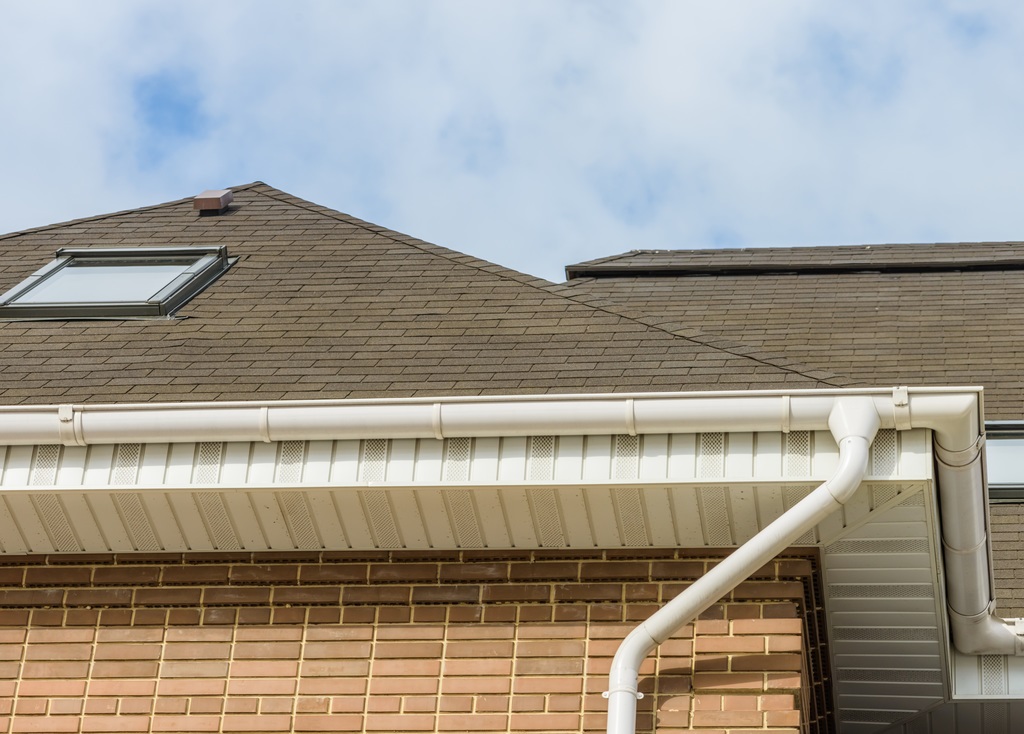 How much does it cost to clean gutters?
Cleaning gutters is important for your home's overall health. While it is important, many homeowners neglect it and often forget to clean their gutters. When this happens, much bigger problems occur and the cost to fix them can be far more expensive than having your gutters cleaned. So how much does it cost to clean your gutters? We'll take a look at some approximate prices, different factors that affect the price, and why it is so important to have your gutters cleaned once a year.
If your home is overdue for a gutter cleaning, don't neglect it. You could be doing more damage than you realize and it's much better to be safe than sorry. Plus, it's usually not a very expensive job. If you're looking for free quotes, click here or click the button below and we'll let our network of roofers know exactly what you need. From there, you'll receive a few quotes and decide what you want to do next. The process only takes 2 minutes and we do the rest of the work for you.
Why is it important to clean gutters?
Before we get into why it is important to clean gutters, let's take a moment to see if you even need your gutters cleaned in the first place. If your home is surrounded by trees, you could potentially need your gutters cleaned two times a year to ensure they don't get clogged up with leaves. If there aren't any trees around your home, it's possible you won't need to have them cleaned at all! The safest thing you can do is have your gutters cleaned at least once a year during the fall so you can have the buildup of leaves removed.
If you end up forgetting to maintain your gutters or just neglect them completely, you can expect some problems over time. The purpose of gutters is to draw water away from your home's foundation and prevent water from backing up onto your roof. When they get clogged, water can pool up around the foundation causing it to break apart. Roof damage can also occur as. Roof damage and foundation repairs are very expensive to fix and can easily cost you thousands of dollars. A simple gutter cleaning could potentially save you all of that money. Because of these reasons, it is obvious to see the benefits of keeping your gutters clear.
What does it cost to have gutters cleaned?
You can expect to pay between $75 and $250 to have a professional roofer clean out your gutters. I know you're probably thinking, "why is the price range so broad?" Because every home is so different and other factors come into play, it's hard to know an exact price until the roofer has more details. Some of these factors include the size of your home, how steep your roof is, how many stories the home is, and the condition of the gutters before a cleaning takes place.
Once the roofer knows the answer to these questions, then a price quote within that range can be given. If that's something you would be interested in, click the button below to provide your details and you'll have some free price quotes before you know it!