Everything You Need to Know About Hardwood Floors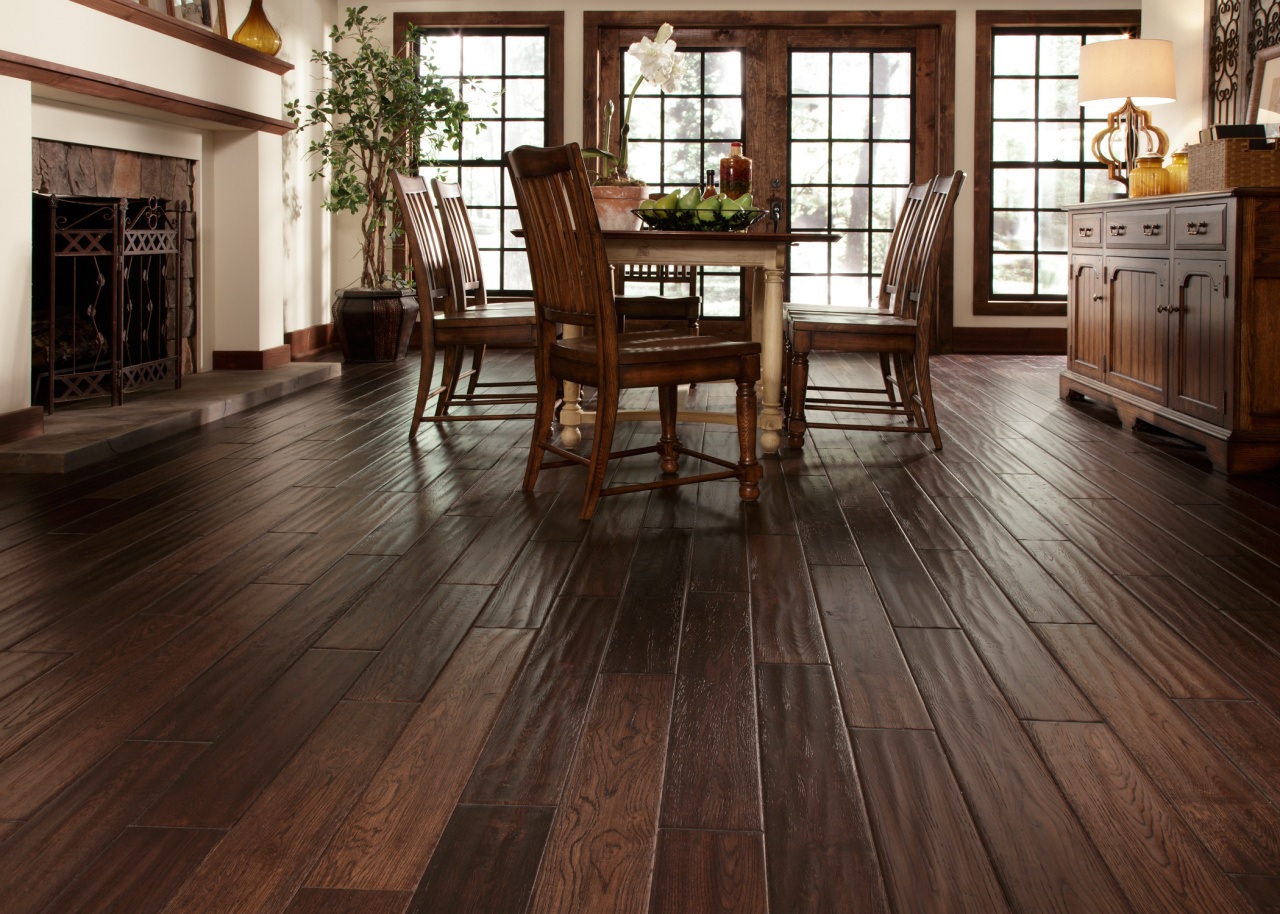 Everything You Need to Know About Hardwood Floors
Hardwood floors are one of the most popular flooring choices because of their durability and timelessness. Not only do they look great, but who doesn't love sliding across a polished hardwood floor in their socks from time to time? Hardwood floors can make a house feel like home.
Thinking about installing hardwood floors in your own home? You've come to the right place. Our guide to hardwood flooring will tell you everything you need to know about hardwood floors before you commit to a purchase. Also, we have licensed, bonded, and insured contractors to help you with your decision at any time.
---
---
Types of Boards
There are two main types of hardwood used to make hardwood floorboards: solid and engineered. Both types are made from 100% wood, but each has its own advantages and disadvantages.
Solid Hardwood
As you might have guessed, solid hardwood floors are made of solid wood. One board of solid hardwood is made from a single piece of wood. A solid hardwood board is typically about ¾ of an inch thick, but it can be sanded and refinished as often as needed. A solid hardwood floor is permanently affixed to a subfloor made of plywood or a similar material.
While solid hardwood has a gorgeous and unique appearance, there are some drawbacks to creating a floor out of solid hardwood. Because all the boards are made from single pieces of hardwood, the boards will expand and contract based on the temperature and humidity. Because of this, solid hardwood floors should not be installed in certain areas of the house, such as the basement or kitchen. Installers will need to leave a gap where the floor and wall meet to accommodate for expansion and contraction.
Engineered Hardwood
One board of engineered hardwood is made from several pieces of wood, typically three to five, which are bonded together into layers. The top layer of the engineered hardwood is usually hardwood with cheaper layers of plywood or other types of wood underneath. Engineered hardwood is cheaper and easier to install than solid hardwood.
Unlike solid hardwood, engineered hardwood will not expand and contract due to variations in temperature and humidity. That means it is safe to install in almost all areas of the house. The major drawback of engineered wood is that it may not be as attractive as solid hardwood. However, it tends to be more functional and cost-effective.
---
---
Types of Finish
Site Finished
Site finished floors are uniquely gorgeous. Homeowners have much more control over how the floor will look and can customize the boards in any way they choose. Site finished floors require a high level of skill and craftsmanship. Each floor is unique, durable, and easier to clean.
The downside of site finishing is that it involves the use of volatile organic chemicals, notably polyurethane, which can be harmful to humans and the environment. Not all site finished floors use polyurethane, but most site finished floors use some combination of resins, solvents, and other chemicals. These will need time to dry and cure, a process which could take several days or weeks. During this time, no furniture should be placed on the floor.
---
---
Factory Finished
A factory finished hardwood floor is the easier, and often the cheaper choice of the two. Factory finished floors are much easier and quicker to install. No chemicals, odors, or dust accompanies the installation, so you and your family can use your hardwood floor almost immediately.
On the other hand, homeowners have fewer choices to the floor's design. Factory finished flooring also has small bevels, or grooves, on all sides of the boards. These create small gaps between the boards once installed. This may not be ideal for those who are looking for a smooth, glass-like hardwood floor. Factory finished floors can sometimes be harder to clean as well.
---
---
Types of Wood Species
Now for the fun part – choosing the wood species and color you want for your floor. There are so many different types to choose from, from the ordinary to the unique. We've listed just a few here.
Oak
Cherry
Maple
Walnut
Ash
Bamboo
Mahogany
Teak
Jarrah
Things to Consider Before You Buy
Order 10% more wood than you need. If your floor is 500 sq ft, order 550 sq ft. If you order exactly 500 sq ft, you will end up not having enough wood to finish your floor. This is because the wood needs to be cut to fit the space, which will result in some waste. You may even need more wood depending on whether there are any protruding walls in the room, such as bay windows or alcoves. It is always better to have too much than not enough.

---

Are you building a home or renovating? This is an important question you should ask yourself. If you're building and you want full control over the design, you may want to consider site finished solid wood. If you're renovating, it may be best to choose factory finished and engineered hardwood to save some time and money.
Frequently Asked Questions about Hardwood Floors
How do I keep my floor looking new? There are four key things you need to do to preserve the look of your wood floor. Don't wear shoes on your floor. Make sure to sweep or vacuum using a special hardwood floor attachment before deep cleaning. If you need to mop the floor, only use a damp mop. Only use manufacturer recommended cleaning products on your floor.

---

Why has my hardwood floor faded? One of the main reasons for a faded floor is exposure to sunlight. Most floors will fade with time, wear, and tear, so you'll need to make sure you properly maintain your floor to preserve its look. To breathe some life back into your floor, you may need to deep clean it before sanding, re-staining, and polishing.

---

How much does it cost to install a hardwood floor? Obviously, this will depend on several factors: the type of wood you use, the finishing option you choose, and the standards of living in your area. Flooring services typically charge by the sq ft. On average, a sq ft of hardwood floor ranges from $5 to $8.

---

---
Installing hardwood floors can seem daunting because there are so many things to consider, and almost too many options to choose from. But with a little planning and research, you can have the hardwood floor you've always wanted.
Great Pros is Here to Help!
Do you still have questions about hardwood flooring? Great Pros always has the answers you need. Just tell us a little bit more about your project, and we will connect you with professionals who can help you get the job done just the way you want it.