Five Almost Impossible to Kill House-Plants that Purify your Air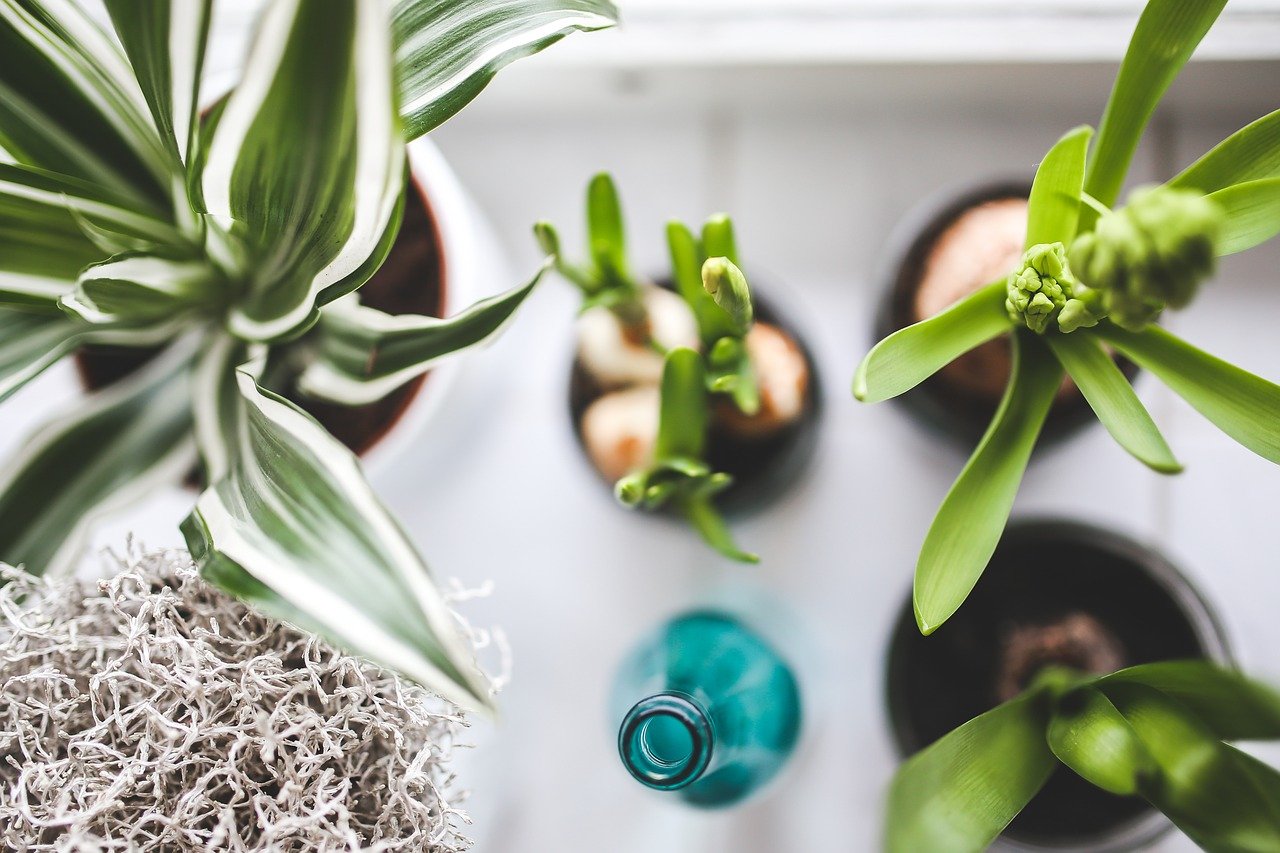 Five Almost Impossible to Kill Plants that Purify your Air
Stagnant indoor environments create for poor air quality, allowing for pollutants to build up in higher amounts than should be inhaled. In fact, indoor air pollutants have been ranked among the top five environmental risks to public health! For houses with poor ventilation there is a solution: house plants! Plants purify the air, making them a large part of "nature's life support system", a system studied by NASA. Worried you about your lack of green thumb? No problem, these plants are almost impossible to kill.
---
How do Plants Clean the Air?
Plants absorb particles and carbon dioxide from the air then process them into oxygen through photosynthesis. Microorganisms found in the plant were also present in the soil. These microbes are also a large part of the cleaning process.
---
---
Where do the Pollutants Come From?
Pollutants come from everyday items! Formaldehyde can be found in wood, paper bags and many other common household items. The effects of formaldehyde are allergic reactions, irritations, cancer, and so on. Other pollutants can be found in cleaning chemicals and insulation. It is important to vent your home to prevent future health issues.
---
1. Spider Plant - Chlorophytum Comsum Vittatum
---
---
If you have what is known as the "black thumb", the spider plant is the plant for you. It is among the easiest to grow and maintain, making it the perfect house plant for novice gardners. This plant loves bright, indirect sunlight.
Removed Pollutants: Formaldehyde and Xylene
---
2. Peace Lily - Spathuphyllum sp.
---
---
These are small plants that are easy to grow. During the summer, these plants flower so do be mindful of the floral smell and pollen. Peace lilies thrive in shady areas and moist soil.
Removed Pollutants: Ammonia, Benzene, Formaldehyde, and Trichloroethylene
---
3. Garden Mum - Crysanthemum Morifolium
---
---
Pretty and purifying, the garden mum is by far the best at removing pollutants. To top it off, it is available at most garden stores and is very inexpensive. For an overall air-purifier, garden mum is the way to go.
Removed Pollutants: Ammonia, Benzene, Formaldehyde, and Xylene
---
4. Dracaena - Dracaena spp.
---
---
If you're looking for a more versatile plant, the Dracaena comes in over 35 different types! It's easy to find the perfect one to match your home, not to mention purify your air. DO NOT BUY IF PET OWNER: these plants are toxic to cats and dogs when ingested!
Removed Pollutants: Benzene, Formaldehyde, Trichloreothylene, and Xylene
---
5. Bamboo Palm - Charaedorea Seifritzii
---
---
An option for pet owners are Bamboo Palms, the champion of filtering formaldehyde. These plants are easy to maintain, keep them in full sunlight and water occasionally. These plants can grow to be as tall as 12 feet high, making for a beautiful addition to any home.
Removed Pollutants: Benzene, Formaldehyde, and Trichloroethylene
---
Caring for your Plants
All plants are not made equally, and thus require different methods of care. Check the tags of your plant before purchasing to ensure your ability to care for it. You can also ask the tender at your local gardening store for more advice on caring for your plants! Don't worry if there isn't much information available, there is always the internet!
---
Got a bigger project you need help with? Let Great Pros help you find a licensed and insured contractor in your area! Give us the specific details on your project, and we'll connect you to the best contractor for your needs. There is never pressure to buy when you use our free service.