Furnace Repair – Furnace not working? Try this before calling a professional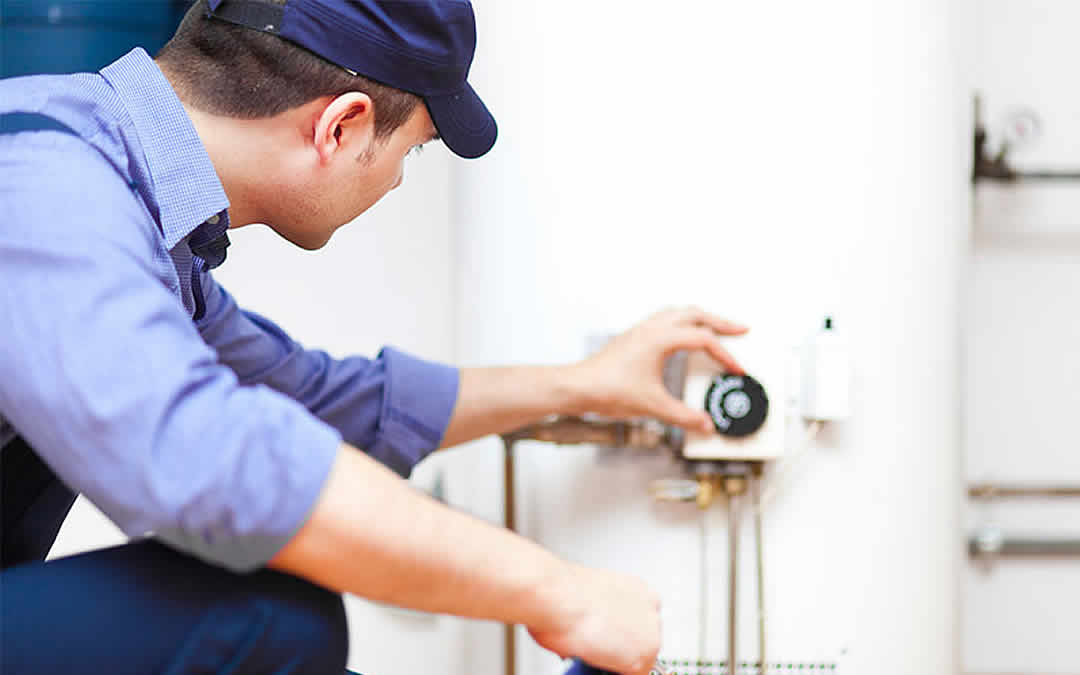 Furnace Repair – Furnace not Working? Try this Before Calling a Professional
Is your furnace failing to function as it should? If your heater has ceased to heat your home or works very poorly, you typically want to solve the problem quickly, especially during the colder months.
Although most furnace problems should be handled by an HVAC professional, there are a few furnace troubleshooting and repair tasks you can handle yourself before picking up the phone for a furnace repair. Read this guide below to learn how to fix a furnace.
---
Tools and Materials
Replacement thermostat
Batteries
---
8 Steps to Troubleshoot a Furnace Before Calling a Furnace Repair Professional
---
---
Check your Thermostat
This may sound too obvious, but believe it or not many homeowners make the mistake of having their thermostat on the wrong settings. Make sure that your thermostat setting says HEAT and that it is set to a certain temperature.
This is the first thing you should check before continuing to troubleshoot on your own. You'll be surprised at how often simply replacing your thermostat can resolve heating issues.
---
Look for Filter Issues
Filter related failures are some of the most common furnace issues, mostly because it is easily forgotten. The filter is designed to clean the air that gets heated and released into the rest of the house. If your filter is dirty or clogged, airflow is compromised. This can lead to pressure and a build-up of heat within the furnace.
Today's furnaces are built to remain sensitive to issues such as this and will automatically shut down before too much dirt has been accumulated – prompting you to have the system cleaned. Older furnaces will however, keep working but less efficiently.
---
Check the Power
Most furnace thermostats are wired to the home's electrical system. Other furnaces use batteries instead. Determine how your furnace is powered. If the furnace is battery operated, look for a low-battery indicator (this should flash when it needs changing).
If your furnace runs off of electricity, look for the thermostat fan switch. This should be set to "AUTO" or "ON". Troubleshoot by setting the switch to on. If you hear the fan come on, any issues related to power are ruled out.
---
Check the Circuit Breaker
If you haven't discovered what the problem is at this point, you'll want to take a look at your home's breaker panel. Look for the circuit that controls your home's furnace. If the switch is in the middle or OFF position, switch it over to ON.
---
Run the Code
If your furnace is a bit older (circa 1900) you often have a small window that displays light. This will indicate if the furnace is powered or not. This window will often flash a code to let you know what is going on with the furnace and if you are experiencing any issues.
Turn the furnace off and back on, then note the sequence of flashing lights. Open up the control panel and view the furnaces legend. This will give you or the technician helpful information in diagnosing the issue.
---
Look for the "Other" Switch
Furnaces often have another switch called the furnace switch. This will resemble that of a light switch. The switch should be in an "up" or "ON" position. This can easily be mistaken as a light switch and get switched off accidentally.
---
Check the Pilot Light
Older furnaces also have what is called a "pilot light". The owner's manual often has instructions on relighting them if they have gone. However, if you are not comfortable dealing with fire, its best to contact a furnace repair company.
---
Check the Gas Valve
If you have gotten to this step but still haven't targeted this issue, you've probably gotten a little discouraged. Know that this is the last of your troubleshooting steps!
View if the gas valve is turned off or on. There should be a gas cock located within six feet of the furnace. This isn't touched very often, but it's a good idea to check for it anyway. If you have more than one gas appliance in your home, check to see if the rest of them are working and functioning well. This will help ensure that your problem is not within the gas line.
---
How Great Pros Can Help
If you've gone through these troubleshooting steps on how to fix a furnace with no avail, it may be time to call a professional. Great Pros helps you connect with qualified and licensed, bonded, and insured professionals in your area. Simply fill out our 2-minute-questionnaire to compare profiles and get the best price on your furnace repair.
---