Granite vs. Quartz: Is One Better than the Other?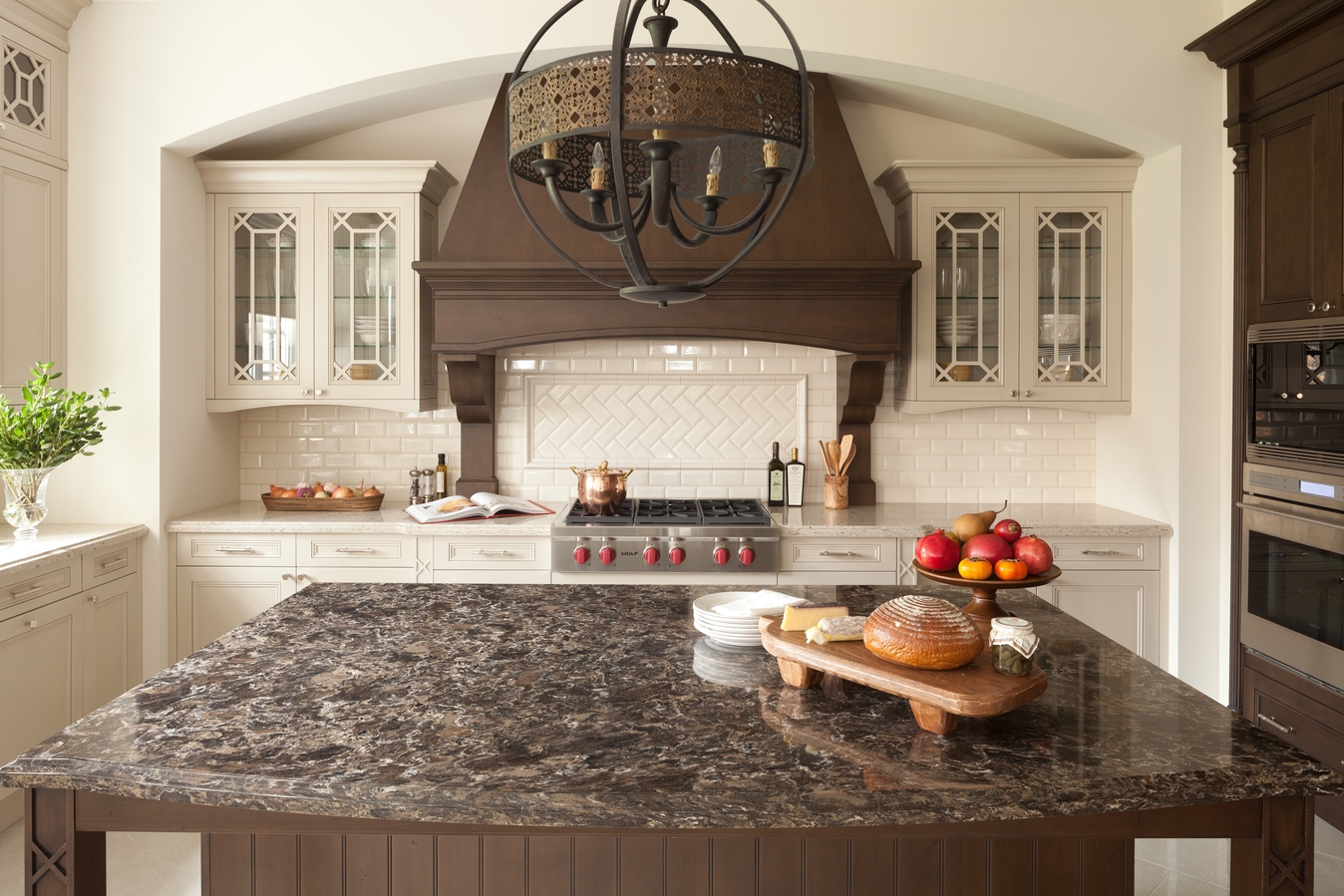 Granite vs. Quartz: Is One Better than the Other?
The kitchen of your dreams is something that can easily be achieved. Whether you are building a new home or remodeling an existing one, the kitchen is certainly an area that is focused on. Specifically the countertops. So if your kitchen is somewhat outdated, or you just want an upgrade, the countertops are a great place to start.
There are many different materials available for countertops such as marble, concrete, laminate, granite, quartz, and more. Each one of these materials comes in a variety of colors and designs. Look for what looks best for the area while serving the functionality you need. Things to consider while choosing the type of countertop are the costs, how much maintenance is needed, and the type of look that you want.
Two of the most popular types of material for kitchen countertops are granite and quartz. It is important to note that the two are distinguished in the following way: Granite is a 'natural stone' and quartz is an 'engineered stone.' We'll take a look at why they are a favorite among households and lay out the pros and cons of each.
---
Granite Countertops Pros:
100% Natural Material - Granite comes directly from quarries. It is cut to size and polished to the illustrious shine that you see in kitchen and bathroom countertops.

---

Eco-friendly - The production process for granite is a bit safer for the environment than quartz. Fewer carbon emissions are produced in the process.

---

Originality - One of the best things about granite is the unique patterns and colors produced by nature. You can bet that no one will have the same countertop as you do.

---

---
Granite Countertop Cons:
Not as many color options -Granite countertops are essentially taken directly from the earth. So while you get the beauty of the natural stone, you are limited to the colors Mother Nature provides. That being said, there is still a wide variety of granite styles to choose from.

---

Maintenance - Granite needs to be sealed from time to time in order to prevent staining. It does not take too long to seal granite, but it is an upkeep that quartz does not require.

---
Quartz Countertops Pros:
More color options - Pigmentation is added to quartz countertops, so your color choices are practically endless. Most people who choose standard colors that are somewhat neutral, but you can choose some crazy colors like bright red, lime green, or pinkish purple.

---

---

Maintenance - Due to the engineered properties of quartz countertops, it does not require a sealant like granite countertops.

---

Non-porous - The process of making quartz countertops seals pores so germs can't lurk and hide in small microscopic indentations. This also makes it very difficult for quartz to stain.

---

---
Quartz Countertop Cons:
92-95% Natural Material - Pieces of quartz, or aggregate, are mixed with resins before being pressed (a.k.a. 'engineered') into flat slabs used for countertops. This is not necessarily a con, but it takes away that complete natural look that many people look for.

---

Natural Look - While quartz is found in the earth, the engineering process means you won't get the as much as a unique and natural look that you get with granite.

---
The bottom line is that both granite and quartz countertops look great and are composed of natural stone which adds a sophisticated look to your kitchen or bathroom. Quartz is easier to maintain and keep germ free, and granite is a bit friendlier to the environment. The cost of both is quite similar and based on fluctuating shipping costs from overseas as well as labor. There are also certain grades of the materials that factor into the price.
Get Free Countertop Quotes
Ready to get started? Great Pros is always here to help with your countertop needs. Fill out our countertop installation questionnaire and get responses from licensed, bonded, and insured contractors to help you with the job.
Granite and quartz countertops last a long time and will be a beautiful addition to your new home or remodeled kitchen. You'll love the functionality and stone look, and your new countertops will transform your room into a gorgeous living space.