How Much Does it Cost to Install an In-Ground Pool - Everything You Need to Know About Pool Costs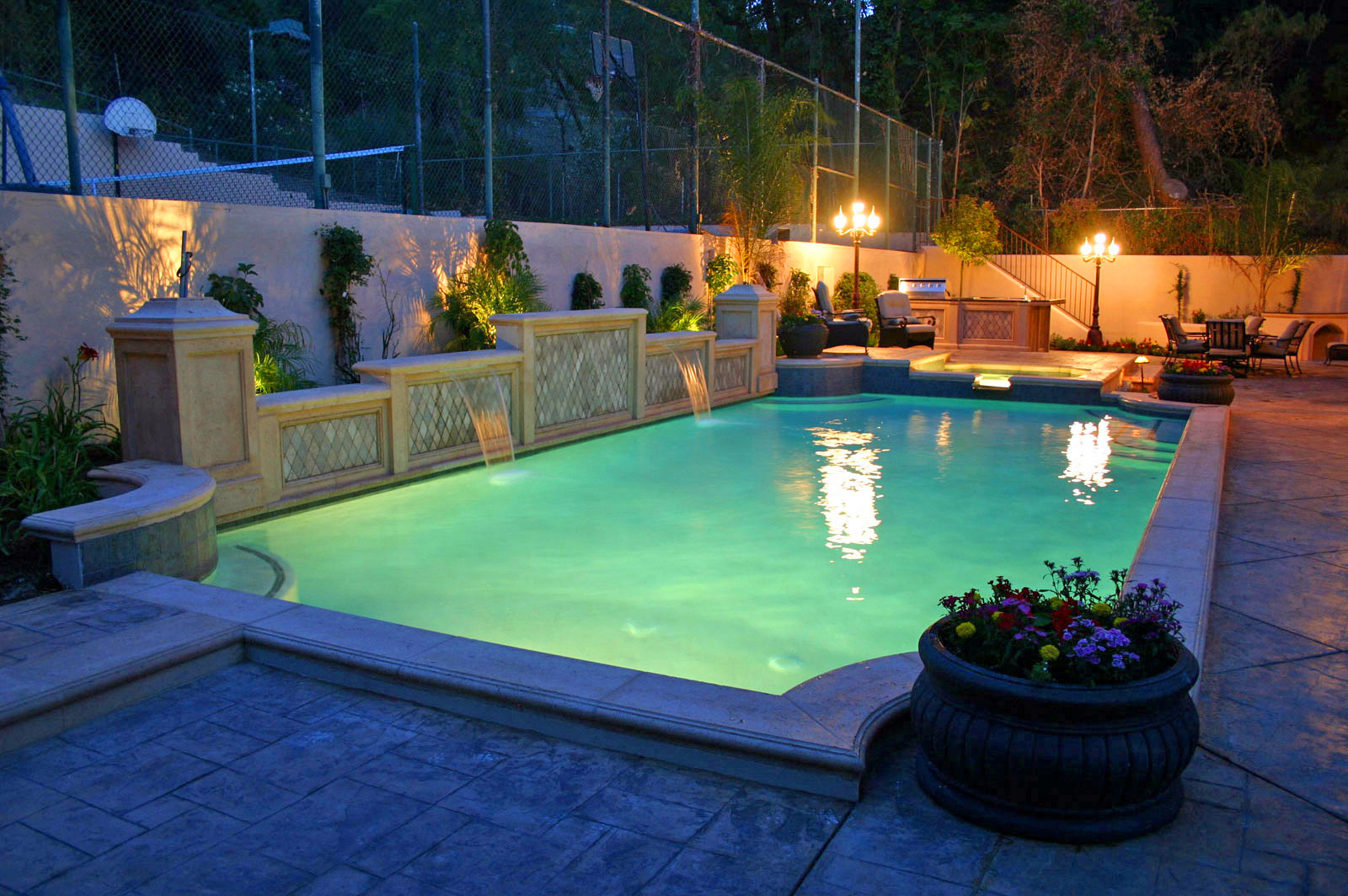 How Much Does it Cost to Install an In-Ground Pool?
The dog days of Arizona summer are upon us. Homeowners without pools are most likely staring longingly at the empty space in their backyard, imagining how nice it would feel to take a dip in the sparkling in-ground pool of their dreams.
If you're a homeowner who's considering taking the plunge – no pun intended – here's the scoop on the cost of installing an in-ground pool.
---
Costs of Installing an In-Ground Pool
The national cost of in-ground pool installation is roughly $45,000. Some homeowners pay as little as $20,000, while others pay as much as $80,000.
---
---
Factors that Influence the Cost of an In-Ground Pool
Type. The material your pool is made of matters when it comes to pool prices. Vinyl is a common material that's perfect for those with lower budgets. Fiberglass and concrete are considered premium materials when it comes to pool installation, so those will be the most expensive.
Size. Most in-ground pools cost at least $50 per square foot to install. Obviously, the bigger the pool, the more you'll pay to install it.
Depth. An 8-foot deep pool will cost you more than a 5-foot deep pool. Deeper pools require more extensive labor and materials, which will incur higher costs.
Location. The cost of installing an in-ground pool will, like everything else, vary according to your area's standard of living. If you're located in the city, you'll likely pay more than someone located in a rural area.
DIY vs. hiring a contractor. If you have the know-how and decide to do it yourself, you'll save a lot of money in the short term. However, we recommend hiring a contractor to install your pool. Although the costs will seem higher at first glance, you'll actually save money on repairs and potential injury costs in the long run.
Extra customization and features. Want to add a diving board or slide for a little extra fun? Need to fence off the perimeter? Looking to splurge and add an outdoor bar or grilling area? Fancy some rocks or other decorative elements to give your pool a more natural feel? Those add-ons will cost you some extra dough. Don't forget about installing lighting for those night-time swim sessions.
---
---
Benefits of Installing an In-Ground Pool
We think the benefits of installing an in-ground pool are pretty obvious. But, in case you need reminding, here are some of the extra rewards you'll enjoy with your shiny new in-ground pool.
Great return on investment. Not only will you have a gorgeous pool you can enjoy any time you want, but it'll also increase the value of your home should you decide to sell. An in-ground pool can cause your home's value to increase by as much as 5%!
An exotic, at-home oasis. So many of us complain that we want to get out of the house and go somewhere. Many of us see our homes as prisons, where the chores and stresses of daily life are endless. Few of us put forth the effort into making our homes a place where we want to be. An in-ground pool can help give your home a holiday feel, and can provide you with some much-needed rest and relaxation when the stresses of life start piling up.
Family bonding opportunities. Kids and swimming pools go together like peanut butter and jelly. Just think back to the last time you went to a public pool and saw the kid yanking their mom's hand, pleading for "just five more minutes." (Or maybe the last time your own kid did the same thing to you.)
A fun way to get in shape. Looking for an exercise routine that makes you want to keep it up? Install that in-ground pool and you'll find one. Swimming is an excellent way to improve not only your own cardiovascular health, but your children's as well. And because many children tend to gain weight over the summer due to a more sedentary lifestyle, those extra opportunities for fitness are important.
Beat the Arizona heat. If you live in Arizona, why wouldn't you install a pool? After all, the city of Phoenix enjoys more than 3,800 hours of sunshine per year, and only has to deal with precipitation for 36 days of the year on average. The average temperature is higher than 85 degrees for six months each year. In the summer months, the average temperature is higher than 100 degrees, making an in-ground pool more a necessity than a luxury on those scorching summer days.
---
---
Need help with your in-ground pool installation? Let Great Pros help. Just give us some information on your pool installation project, and we'll connect you to a licensed, vetted contractor who can install your new pool for the right price.