How Much Does it Cost to Replace a Kitchen Faucet?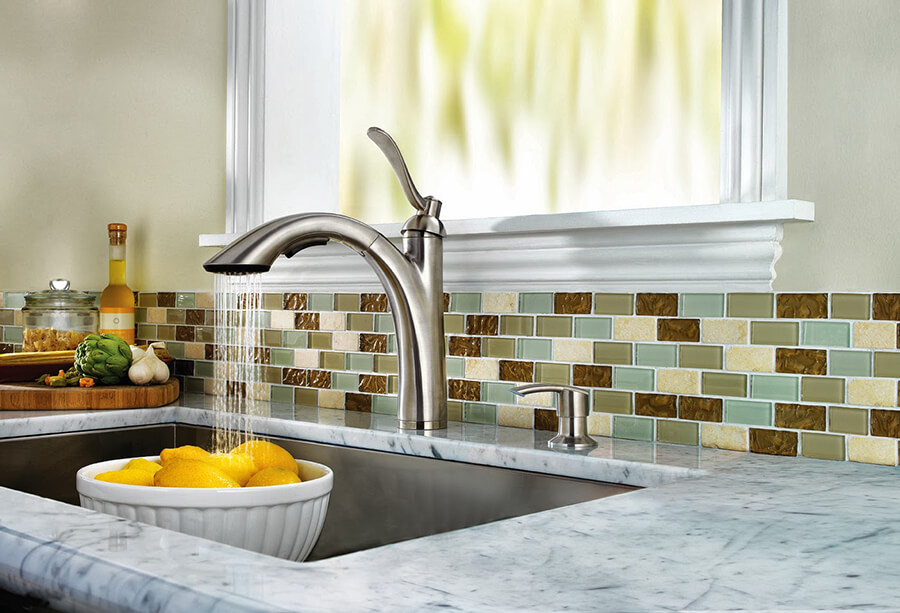 How Much Does it Cost to Replace a Kitchen Faucet?
Installing a new kitchen faucet seems like an easy DIY project, but many plumbers have told us that it is not as straightforward as you may think. Unexpected problems like rust, corrosion, or damaged plumbing lines can make the project much more difficult than expected. It is relatively easy to replace the fixture, but when there is additional plumbing work involved, it may be best to spend a little money for an experienced plumber. There are multiple factors that contribute to the total cost of a faucet installation, but a homeowner should expect to pay anywhere between $100 and $350. That's a pretty big range so let's go over the different factors that play significant roles in the price.
Faucet Installation Costs
State of the current faucet - What kind of condition is the current faucet in? If there are broken parts, rust, corrosion, or damaged plumbing lines, it is going to be very difficult to remove the current faucet. If there is a significant amount of rust, then it is probably stuck which means it may need to be sawed out.

---

The type of faucet that is being installed - Many pros on our website advise homeowners to stick with the same faucet brand, or at least one that fits the design on the countertop and sink. If you choose one that does not fit, the professional will need to cut part of the countertop or replace the sink to make it fit. This can make the job quite pricey!

---

Additional Features - If you choose to add any upgrades like a filtration system, it will cost slightly more.

---

Current plumbing conditions - Occasionally the plumbing conditions may not be up to code. If this is the case, you may need additional work done before installing the new faucet.

---

Water control - Not all faucets can handle the same water control of the last one. When this is the situation, the plumber must adjust the water control to make the current faucet most efficient.

---

Labor - Experienced plumbers and handyman can get the job done relatively quickly, but you should still expect to pay somewhere between $100-$350 depending on how complex the installation is.
---
---
Pull Down vs Pull Out Faucets
Updating the faucet is a great way to add an updated look in your kitchen. A good kitchen faucet should last for 10-15 years. The two most common faucets that you will see in a home are pull down and pull out faucets.
Pull down faucet - Pull down faucets are great for filling up the sink because the water points straight down with no splashing. This is especially beneficial for those with deep sinks. A lot of pull down faucets come with different spray options making it easier for rinsing or filling. If you have this type of faucet installed, make sure there is an adequate amount of water pressure.

---

---

Pull out faucet - The longer hose is convenient to pull out when filling up pots. The pull out faucet is a great option for those who have limited space around their sink because they do not take up much space. When considering both faucets, it really comes down to taste that the homeowner has.

---

---
How Can Great Pros Help?
Great Pros has helped thousands of homeowners connect with licensed, bonded, and insured professionals for all home projects. Compare price quotes from the top pros in your area. Here is a link to a questionnaire that will send to the pros in your area once it is completed. It only takes 2 minutes!