How Much Does it Cost to Tile a Shower?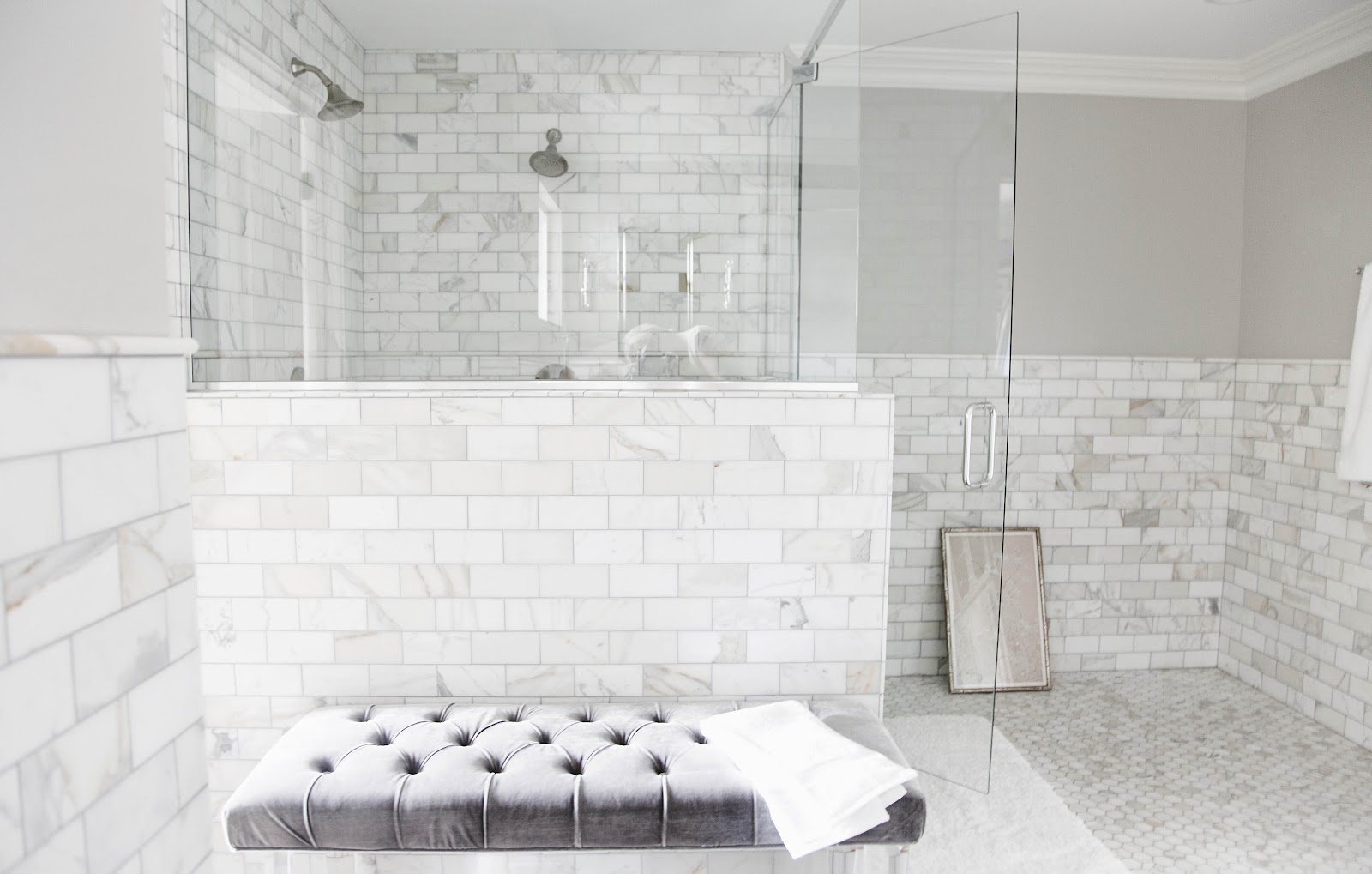 How Much Does it Cost to Install Shower Tile?
Tiling your shower holds many benefits. Not only is tile pleasing to the eye, it is also functionally better than most materials. Furthermore, a tiled bathroom can increase the value of your home immensely.
---
Advantages of Shower Tile
Tile can add beauty to any bathroom, and value to any home. In terms of design, no material can compare to tile. Simple designs can significantly improve the atmosphere of any bathroom.
As for function, no other material is as durable, easy to clean, or as popular as tile. Tile is water resistant, and if taken care of, can last over a decade without fading.
---
---
How Much do Materials Cost?
The cost of material depends upon the size of your shower, and the actual material chosen. Tiles range from very economical pricing, to luxury. The type of tile you choose heavily impacts the cost of your overall project. Listed below are the average lows and highs of material costs:
Lowest Cost: $0.50 per square foot (ceramic tile)
Highest Cost: $100 per square foot (porcelain)
---
| | | |
| --- | --- | --- |
| Material | Low Cost | High Cost |
| Ceramic or Porcelain Tile | $0.50/sf | $20/sf |
| Limestone Tile | $3/sf | $11/sf |
| Slate Tile | $2.50/sf | $10/sf |
| Granite Tile | $3.50/sf | $7/sf |
| Travertine Tile | $3/sf | $30/sf |
| Marble Tile | $5/sf | $50/sf |
| Glass Mosaic Tile | $5/sf | $30/sf |
| Polished Stone Tile | $10/sf | $20/sf |
| Metal Tile | $11/sf | $55/sf |
---
How Much Does it Cost to Install Shower Tile?
You will also want to consider that cost of installing shower tile. A good estimate to make would be $25 per square foot, but this also varies on material choice, Shower tile installation cost for the average shower size is usually around $2,000.
Average installation materials:
Grout : $45-50$
Cement Backer Boards: $8-10 per sheet
Waterproofing and Crack Prevention (Redguard): $50
Trim, Bullnose cap, edge: $150-200
---
---
All Cost Factors: Shower Tiling
​Keep in mind that all shower sizes are different, and cost is very dependent upon how large your bathroom is, and what material you choose to use. Here are a few things to consider when budgeting for tiling a shower:
---
Cost of Labor
Installing shower tile can be very time consuming. Along with patience, it takes practice to get the job done right. On average, most contractors charge a minimum of $10 per square foot to install shower tile (not including material fees). Be sure to always check reviews of your contractor before hiring them. If you have any questions or would like free quotes from contractors, answer our brief questionnaire. All of our pros are licensed, bonded, and insured. You can compare prices and profiles to get the best price guaranteed.​
DIY Pro-Tip: Cut installation and tile costs in half by purchasing larger sized tiles. Tiles come in a variety of sizes, and since each tile must be installed one at a time, you can cut costs and installation time by purchasing larger tiles.
---
Tile Cost and Design
The biggest factor is the material you decide on. Tile can cost as little as $.50 and as much as $100. Furthermore, the larger the bathroom, the more tile you will need. To take these costs into consideration you will need to calculate the square footage of the area you wish to tile and multiple it by 115% or 1.15. This number will allow for any mistakes made or miscalculated measurements. Once you know the amount of tile per square foot you will need to buy, you will be able to compare prices among different materials.
In terms of design, the more complicated your shower design, the more it will likely cost. It is easier to install tile in a line pattern, than it is to do in an intricate pattern. The more time spent installing is most likely more money out of pocket.
---
Cost to Remove Pre-existing Tile
Most homes already have tile in place. If you have decided to replace the already existing tile, you will have to factor in the costs of removing the tile. Unlike installing tile, removing it is not as time-consuming, but it does demand intense labor.
If you intend to hire someone to remove and replace tile, you can expect to add on an extra $300+.
---
Cost of Extra Materials
If your shower is in need of new waterproofing or drywall, then you will need to consider these costs before installing. If you do not have the required tools, you will also have to purchase them if you plan on installing it yourself. As shown above, you should not expect the average shower tile installation tools to be too expensive.
---
---
Examples of Shower Tile
---
Ceramic Tile:$0.50 - $15.00/sf
---
---
The most budget-friendly option, but aside from being economical, ceramic tile is actually very popular due to it's variety of styles, shades and sizes.
---
Porcelain Tile: $1.00-$30.00 s/f
---
---
Porcelain is very similar to ceramic, except it is slightly harder and more resistant to water. Porcelain can also be made to look like natural stones such as granite or limestone, and can come glazed or unglazed. Due to these factors, porcelain can be a little more expensive than ceramic tile, but cheaper than real stone.
---
Stone Tile: $2.00-$50.00/ sf
---
---
Usually the most expensive option because it is the highest quality. These tiles come in marble, granite, limestone, travertine, and many other natural stone varieties. Though the most visually appealing, natural stones have a tendency to be less moisture-resistant, which in turn leads to mold.
---
Glass Tile: $6.00-$30.00/ sf
---
---
Glass is a beautiful selection for a modern take on shower designs. Many choose to create their own designs since glass is cheap and easy to shape.
---
Metal Tile: $12.00-$60.00/ sf
---
---
For a more rustic look, you can choose metal tile. Metal tile comes in a range of colors, shapes, and sizes. Metal tile pair really well with glass tile, if you're feeling creative. Brushed steel, stainless steel, copper, or bronze range from $12 -25/sf. For higher grades of metal you should expect a higher price.
---
Which designs did you like? Send us photos of your progress through instagram, twitter, facebook, or email and we will feature it on our blog! Need help with installation? Contact us to get free quotes from contractors! All our pros are licensed, bonded, and insured. Compare prices and profiles to get the best price for your project! Click here to get started!