How to Choose A Color to Paint Your House - Exterior House Design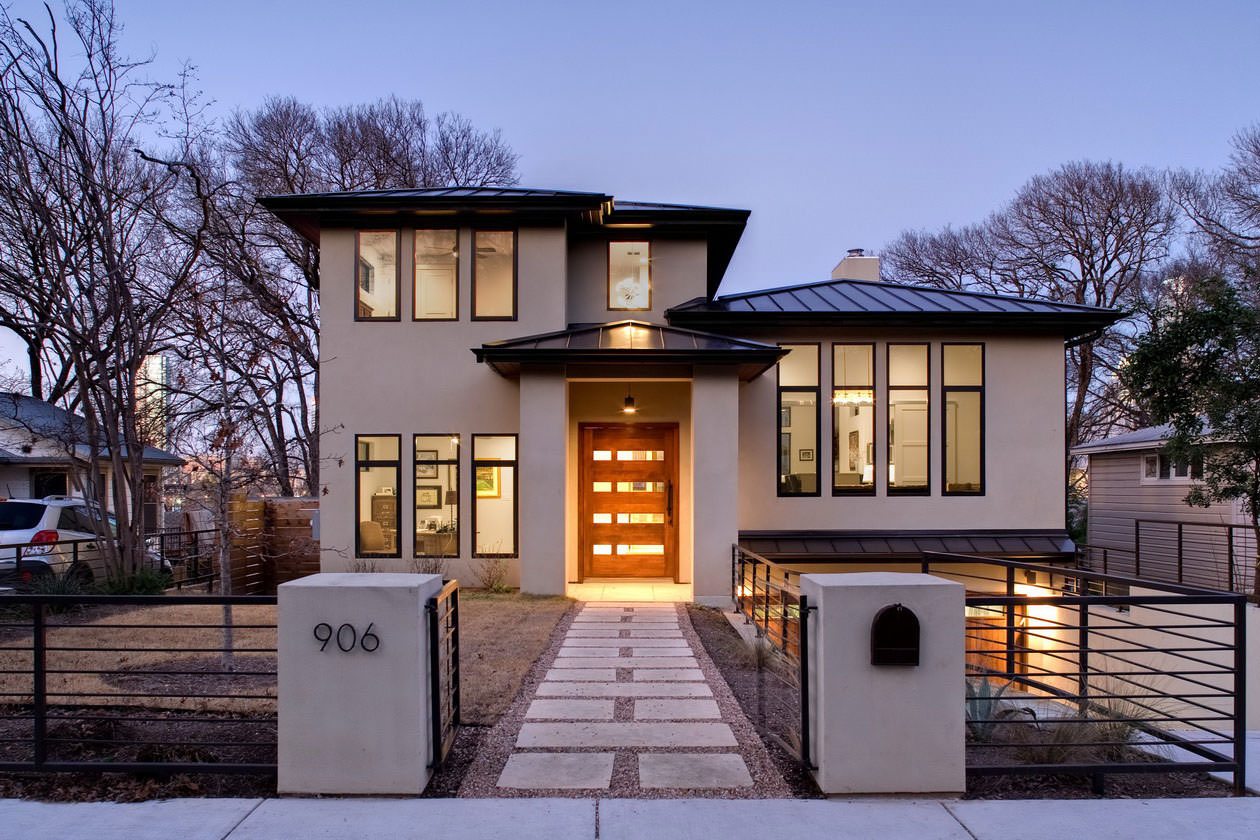 Choosing the Perfect Colors for the Exterior of your Home - Exterior Home Design
Deciding on the color and theme of your home can be difficult. Choosing a good exterior home design can boost your home's curb appeal and provide a good return on investment, not to mention a beautiful home to return to every night. If you're struggling with choosing a design for your home, you've come to the right place! Keep reading to learn more about choosing the perfect colors for your house exterior. Need help? Talk to a licensed, bonded, and insured contractor for free to get price estimates. Wondering how much it would cost to paint the exterior of your home? Read here!
---
Classic Style
---
---
Choosing colors that you know you won't tire of might be the safest choice for those who tend to grow bored of colors quickly. Considering colors that are tried-and-true have worked for the majority of people and tend to withstand the tests of time. Adding accent colors or materials can make your home stand out more. Continue reading to find out how you can accent your traditionally colored home.
---
Pick Two Varying Hues for Accent Colors
---
---
If you don't want to stray from the classic colors, but you also want to stand out, you may want to consider picking two different hues varying in brightness. If you have a classic off-white house you can have dark gray shades and a light blue door. Many colonial style homes are painted one color, and can be modernized by adding a pop of accents! Coloring the accents of your home two different hues can give you just the right amount of pop you need for the perfect exterior house design! Wondering how much it would cost to paint the exterior of your home? Read here!
---
Utilizing Wood for Warm Accents
---
---
A new modern style is utilizing wood for warmth. Wood best contrasts and highlights white and steel schemed homes. If you feel that your home is too cold from all the white and metal, wood can add the extra warmth that you may be looking for. If you don't want the wood to be the main theme, you can use it to accent other neutral or cool colors.
---
Using Materials Instead of Paint
---
---
Using contrasting materials in the space of paint can give added dimension to your home. Since paint can sometimes limit people's creativity, utilizing contrasting materials such as stone can offer new inspiration. Furthermore, utilizing multi-colored materials can highlight other colors you choose to incorporate in your exterior home design.
---
Limiting Bold Accent Colors
---
---
Adding bold accent colors allows any home to stand out in a sea of boring; However, overpowering your home in bold accents might leave you unsatisfied. Considering the neutral tones of your home, decide on the best bold color to highlight your new color scheme. Take note of what accents you can make bold without doing too much.
---
Varying Different Shades of the Same Color
---
---
A classic twist on traditionally colored homes is varying different shades of the same color. Choosing one shade can be difficult because you fall into the danger of making your home look washed out or out-dated. To avoid this, try painting shutters and trim either a darker or lighter shade than the main color. You want the two colors to be very different in hue. Additionally, try incorporating a contrasting color to one accent such as your door. Wondering how much it would cost to paint the exterior of your home? Read here!
---
Choosing Primary Colors
---
---
Primary colors: red, blue, and yellow are naturally complementary. While not many would consider painting their house the standard red, blue, or yellow; they can vary the hues of each. Combining a deep blue and bright red, or a light blue with a dark maroon, or even a dark blue with a bright yellow can be great for exterior home design. To avoid your house colors clashing, try painting your trim white or having white accents to separate colors.
---
Stain Color Options
---
---
In addition to material instead of paint, try researching if you can stain the outside of your home. Mid-ranged hues work beautifully with stains and white accents. These are great for a variety of home styles, and are fairly easy to do! Swatch the outside of your home to decide on your perfect stain, and highlight with white trim and shutters.
---
How Great Pros Can Help
Wondering how much it would cost to paint the exterior of your home? Read here! If you've decided on your color and theme you can talk to our licensed, bonded, and insured professionals for free quotes to get started on your project! There is never pressure to purchase from Great Pros and it only take two-minutes to get started on speaking with professionals! Talk to a professional to get free estimates on painting the exterior of your house click here, or if you want to paint the interior of your home you can talk to professionals for free here.