How to Fix a Dripping Shower Head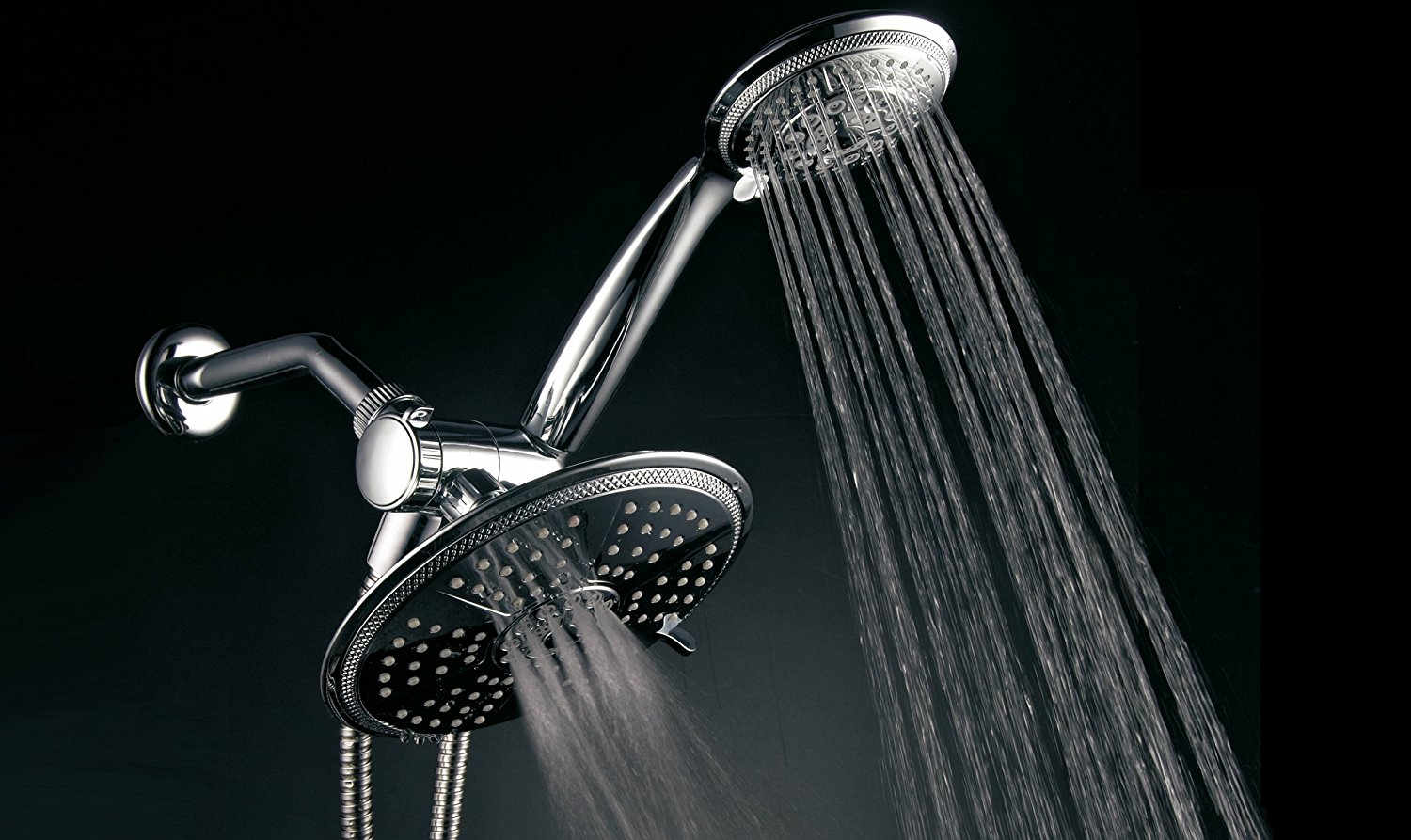 How to Fix a Dripping Shower Head
A leaky shower head or faucet can be both frustrating and expensive. Beyond the annoying and constant shower drips, your leaky shower head can actually waste upwards of a hundred gallons per week! What is even worse, a leak on the hot water side of the valve can actually waste a significant amount of energy from your water heater. What seems like a small problem can end up costing you hundreds of dollars in utility costs alone.
---
---
Instructions: How to Fix a Dripping Showerhead
If you've been dealing with chronic shower head issues, you may be wondering how to fix a leaky shower head and if this is something you can take on yourself. Before you decide to call on a professional, here are some common household shower head problems and steps on how to fix a dripping shower head.
Turn the water off. Before you start troubleshooting, you will want to shut off your main water in your entire household. Make sure that you have a towel nearby, although your water is shut off, you may still have water left in your pipe.
Remove and inspect. Go ahead and unscrew the shower head from the pipe. You may need to utilize a wrench or pliers for stubborn screws. Take a close look at the O-ring or plastic washer located on the threads inside of your leaky shower head. It is common for this component to become dry and brittle, inheritably causing your shower to drip. If you notice any of these signs, it may be time to replace your showerhead.
Clean. Since you have already removed the shower head, it's a great time to clean it out, especially if you have noticed a decline in your water flow. Hard water often leaves sediment and mineral deposits on the pipe stem or the interior of the shower head.
Tape it. If you have replaced your washer or O-ring and everything looks great on the inside of the shower head, it's time to tape up the threads of your pipe stem with a thin piece of Teflon tape or similar.
Reattach. Replace your shower head to its original position, hand screwing each screw until you cannot tighten anymore. Avoid overtightening, as you could run the risk of breaking the pipe or the shower head.
Test the water. Turn on the water in your home and test the shower for a few seconds. Shut the water off, wait a few minutes, then inspect the area for a continued shower drip or a leaky shower head.
---
---
When to Call a Professional
Troubleshooting or repairing a leaky shower head may seem like an easy fix, but don't be so quick to write off your water system to DIY completely. Plumbing is a big part of your home, and any potential issues with your water system should be treated with extreme caution and care.
If you notice any of the following issues, you'll want to call a professional right away.
More than one serious leak. If you notice that leaks in your home are coming from multiple sources, you may have a more serious underlying problem that needs to be addressed. Because your plumbing is such a necessary aspect of your daily life, and neglected issues can be severely damaging to your home, it's a good idea to have a professional come out and do a routine maintenance check.
Any leaks relating to your water heater. If you notice any leaks related to your hot water or water heater, you should call a professional right away. Why? Because attempting to work on your water heater without expert guidance can result in more damages and problems to your home.
If your shower drips when you are not using it, or Teflon tape doesn't resolve the issue, you may have more serious damage beneath the surface. Call a plumber right away.
---
How Great Pros Can Help
If you have been experiencing issues with a leaky shower head even after your efforts to troubleshoot and fix the problem yourself, it is time to call on an expert for a look at your plumbing system. Contact a Great Pros Services expert to enjoy a shower head that works efficiently! To get in contact with one of our licensed, bonded, and insured professionals, fill out this 2-minute questionnaire about your project and needs. Compare profiles and prices with no pressure to find the right professional for you!