How to Get a Building Permit - Steps to Building Your Dream Home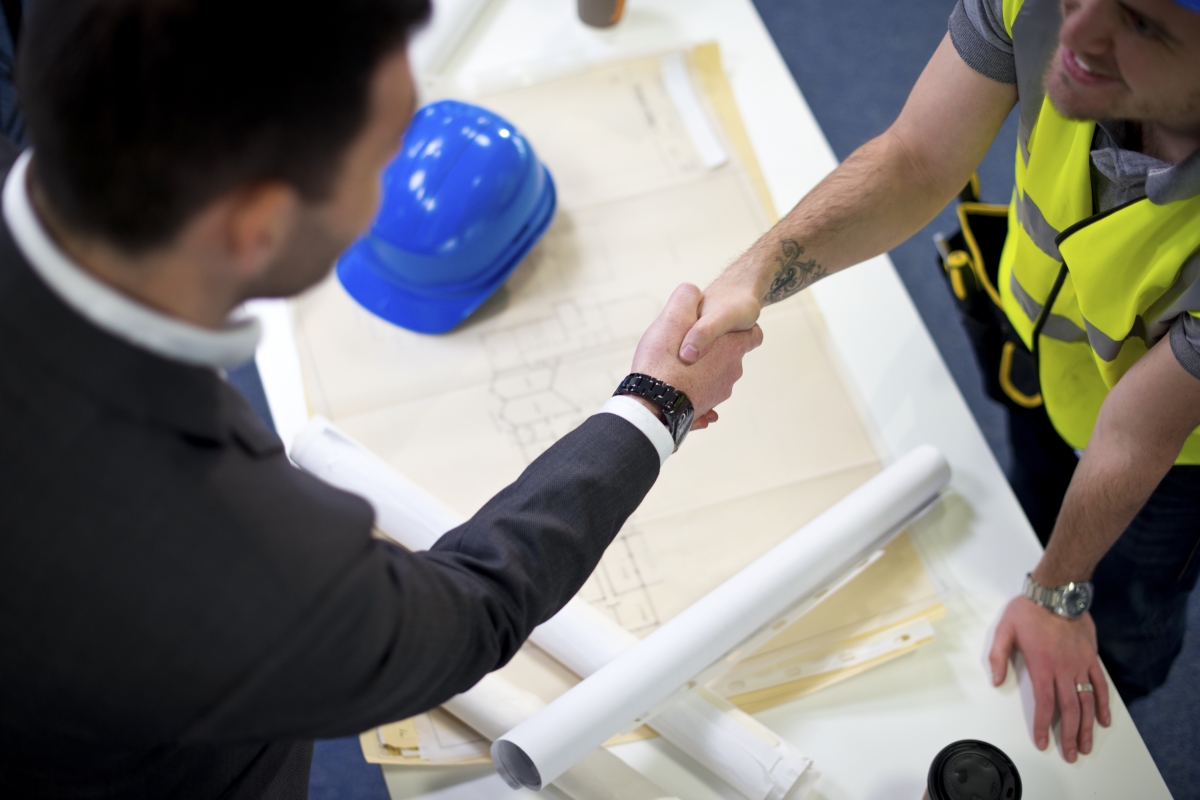 How to Get a Building Permit
If you're thinking about building a new home, adding a new room to your existing one, or planning a large renovation, chances are you have a lot on your mind. Perhaps one of the most pressing – and intimidating – parts of a large-scale project is obtaining a building permit.
Securing a building permit is the first step in starting a major construction or renovation project. Failing to obtain a building permit will cost you a pretty penny – about $275 per day, to be exact. Always check with the property board in your area before starting a major renovation or addition to see if you need a building permit. This will save you a lot of hassle and legal complications down the road.
In addition to discussing the difference between a building and planning permit and using permit services, the Great Pros guide to building permits will tell you how to get a building permit, when you need one, and how much it will cost.
---
---
The Difference between a Building Permit and a Planning Permit
A building permit is a legal document that must be obtained before beginning construction, renovation, or demolition. Building permits are required to ensure the health and safety of the public, the homeowner, and the construction crew. It also ensures the new construction, renovation, or addition adheres to current building codes. This protects the homeowner from major issues like faulty wiring, improper construction or installation, disease, and physical injury.
Planning permits state that the land can be developed. Planning permits must be obtained and approved before a building permit can be issued. Some states require homeowners to obtain both a planning and a building permit, especially if the homeowner does not own the land where the new construction will take place.
---
---
When to Get a Building Permit
You'll need a building permit for the following construction and renovation projects:
New homes
Additions to existing homes
Porches, patios, and decking
Garages (in some cases)
Large-scale renovations
Structural upgrades
Electrical, mechanical, and plumbing upgrades
Demolition
Fire suppression system installation
The process and rules for obtaining a building permit vary by state and county. You'll need to fill out the relevant paperwork and submit it to your local property board along with the fees. The building permit must be approved before any construction begins.
Note that this applies to homes that have been demolished by natural disasters as well. Even though these tragedies are stressful enough for homeowners, they will still need to obtain a building permit before rebuilding or constructing a new home. Additional permits may be required for homes located in areas susceptible to flooding, earthquakes, and hurricanes.
---
Cost of a Building Permit
The cost of a building permit will vary based on whether the property is commercial or residential, whether or not you own the land and/or property, and whether there are additional considerations for the project. These might include the terrain, zoning issues, code requirements, and environmental concerns.
The approximate national average cost of a building permit is $450. You may pay as much as $2,100 for large commercial properties. Planning permits are usually only $30.
---
---
Using Permit Services
Acquiring a building permit is a complex process, which is why permit services exist. A permit service will file a building permit application on the homeowner's behalf. Permit services take some of the stress off the homeowner's shoulders, and help them avoid any legal issues that may arise in the future as a result of an improperly filed building permit.
If you're consulting with an architect or contractor to plan and execute your project, they'll usually file the building permit for you. If your project is totally DIY, without any assistance from outside builders, you are responsible for obtaining the permit.
Some city and county property boards offer permit services for no additional charge, many of which are online. This expedites the process for the homeowner so they can begin construction as soon as possible. Using a permit service often ensures the permit is approved the same day.
The Phoenix Planning and Development Department offers an online application service for obtaining building permits, as well as other resources for contractors and homeowners.
Planning and budgeting a new construction, renovation, addition, or demolition project is stressful enough without the hassle of filling out paperwork. Save yourself some major legal trouble in the future and get a construction permit before starting any work.
---
How Great Pros Can Help
Need help on your project? If you would like to get free quotes from licensed, bonded, and insured contractors, click here! There is never pressure to hire a contractor when asking for a quote with Great Pros. Compare prices and profiles and pick the right professional for your home project. Contact us to get help with any of your projects for free!