Simple Living Room Ideas – Creating a Simple Living Room Design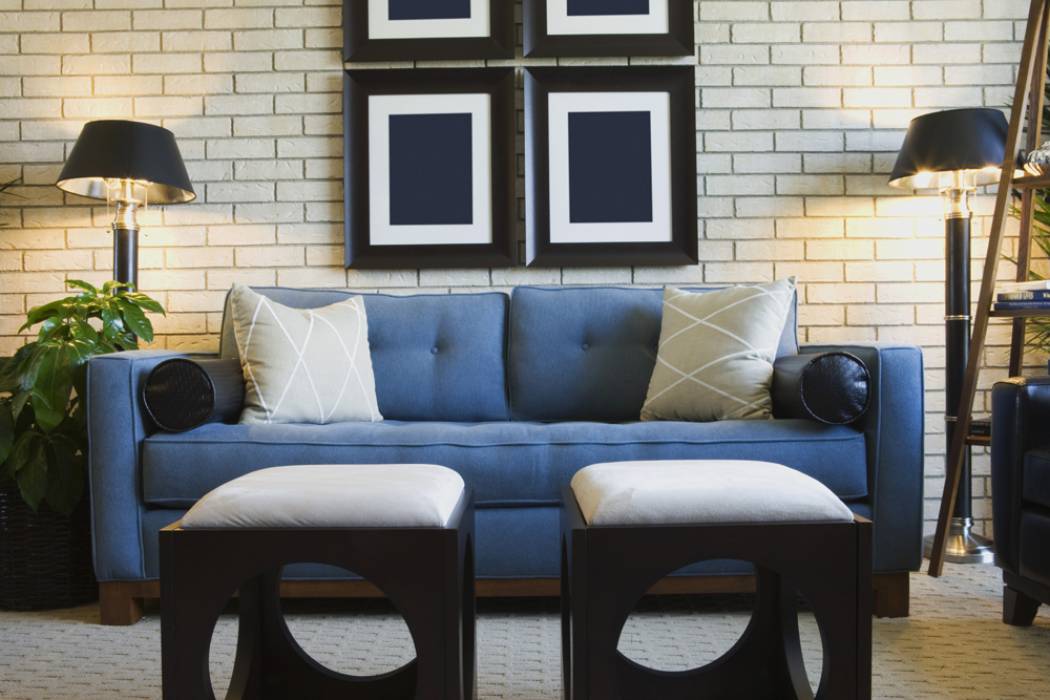 Simple Living Room Ideas – Creating a Simple Living Room Design
Fortunately, you don't have to invest all of your money to transform your living room from drab to fab. In contrary, your living room design is the perfect place to start making simple, yet elegant improvements, since this is the space that you and your family tend to spend the most time in. Read on to find out how you can easily update your favorite room with these simple living room ideas and simple living room photos.
---
What Makes a Simple Living Room
While some homes certainly opt for deluxe, there is something to be said for luxurious designs that manage to keep things simple. Modern simplicity is essentially the art of being able to conveniently, comfortably, and aesthetically live with less.
---
---
While on the surface, this may seem like a task that is simple enough, it is a lot easier said than done. In fact, a functional, beautiful, and minimal themed home is one of the hardest designs to accomplish. It takes restraint, skill, and a whole lot of discipline. This design is not about adding intricacies; it's all about taking away layers!
Minimalistic design is the antithesis of ornate flourishing and overly decorative types of design. Therefore, most furniture and floor plans include straight, clean lines without unnecessary detail. This varies slightly from contemporary design, where openness and light are both a strong theme. Where contemporary styles opt for sweeping lines and curves, simple living room design favor lines that are sharp, crisp, and very spare.
If you are someone who airs on the side of simple elegance, this simple living room arrangement is perfect for you. Clean lines, rich textures, and a few carefully chosen pieces, your living room can easily be transformed from something everyday into something special.
---
5 Types of Simple Living Room Arrangements
---
---
This first living room is cheerful, but not too busy. Colorful furnishings reside in the same color family, maintaining a feeling a unity, while a few elements of contrast add simplified interest. Clean open living areas bode well in this modern simplicity, while sleek furniture options are truly a retreat for creative, yet industrious occupants. Lots of light both natural and otherwise keeps the space warm and welcoming.
---
---
Some designers firmly believe that you should update your living room as you would your wardrobe. Make a few additions or changes with every season. This neutral pallet is a great canvas for pops of color and patterns. Keep things simple and open with only a few items of architectural interest.
---
---
This minimalistic living room oozes elegance, sophistication, and crisp straight lines. While openness and spare furniture is a theme in this design, you can easily add elements of your unique personality and character with intriguing textures and designs. This captivating inspiration combines class with comfort and form with function in a manner that is effortless.
---
---
Simple living room ideas don't have to be boring. This living room uniquely pairs indoor and outdoor concepts with simple living in this contemporary farmhouse design. A little bit of country and a little bit a modern go a long way in this open living room in the inner city. Reclaimed farmhouse boards and a concrete sofa are the perfect backdrop for a fun and simple design.
---
---
In this next home, the rich, deep colors are the ultimate compliment for this masculine elegance. Lusciously dark wood paneling and earthy tones give the immediate sense of a private den, a living space that is much more sophisticated than today's modern "man cave". Furniture is often grounded and cozy, adding to the air of intimacy and masculine comfort.
---
---
This final home shares some of the elegant and simple characteristics we have mentioned thus far but in a lighter, more calm and feminine way. Natural wood elements lend to natural charm in this otherwise urban oasis, while clean white surfaces paramount and streamline sunshine at every angle.
---
How Great Pros Can Help
Simple living room design is not always the easiest to tackle, in fact, most designers agree that simple living room ideas are some of the most difficult to accomplish.
If you need help with your simple living room design, don't be afraid to reach out to Great Pros for professional help. Simply fill out our short questionnaire we'll help you get connected with qualified and licensed consultants and contractors in your area. Get free quotes and compare profiles to get the best price on your next project!
---