Small Bathroom Plans - 7 Ways to Maximize Space in a Small Bathroom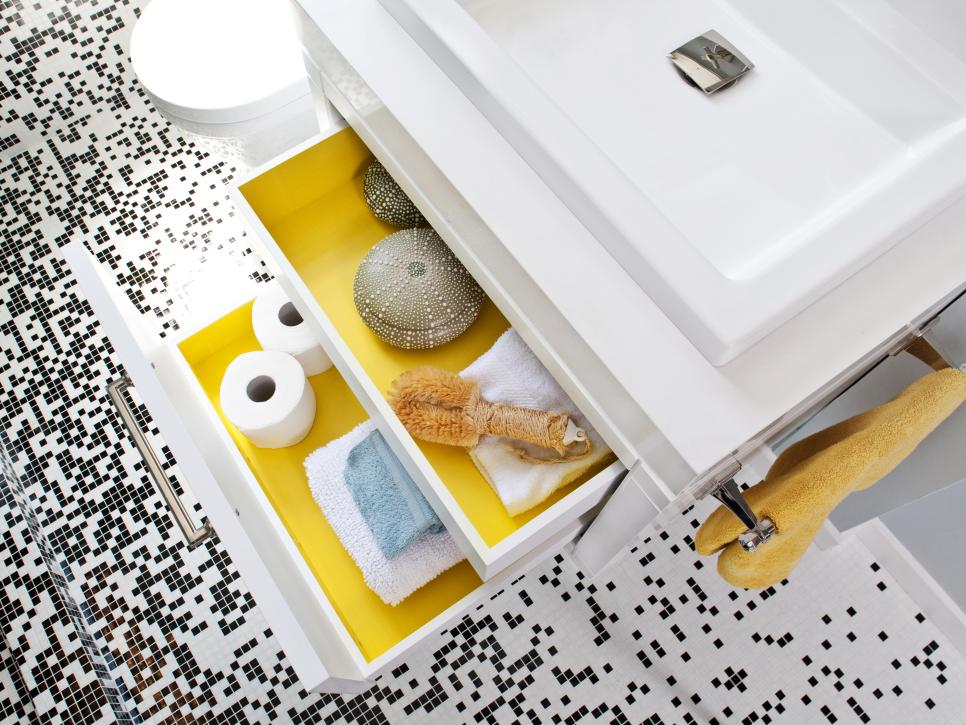 Ways to Maximize Space in a Small Bathroom
If you have a small bathroom, space is at a premium and there never seems to be enough. There are many challenges you have to overcome when working on small bathroom designs.
Despite the challenges of tiny bathroom spaces, working a tiny one into a home when an additional bathroom is needed is better than suffering from not enough bathroom space for everyone. If you have a small bathroom already or are thinking of adding an additional one that needs to be small, then these tips for small bathrooms designs are sure to come in handy!
---
Install a Corner Sink
---
---
The best small bathroom plans work around the essential items, one of which is the sink. One of the biggest issues is finding a place to put the sink where it's not taking up valuable floor or wall space. A corner sink that is installed across from the toilet often works better than being placed across from the shower- this is due to issues with shower exiting and entry.
---
Round the Vanity
---
---
Another good small bathroom idea is the new modern style of rounded vanities. Tight spaces can make sharp corners hip hazards. Rounded counter tops and vanity cabinets reduce bumps and bruises and also frees up space so walking around in the bathroom is easier. For the modern small bathroom design, this is a great way to go.
---
Put Counters Behind the Toilet
---
---
Using a simple stone or a wood slab to extend behind the toilet to give a small shelf or counter space is a good way to add more storage area without using up space since most small bathroom designs ends up with dead space behind the toile area anyways. The extended counter creates just enough space for a few needed items that you want to keep close at hand.
---
Mind the Shower Door
---
---
If the bathroom is at least five feet wide, will have enough space for a toilet and a 30-by-60 inch tub to squeeze in. With such crowded and tight conditions, you can have a sliding shower door so you can slide it out of the way to provide more elbow room. You can also use a simple shower curtain too that it not so stiff and in the way in a small bathroom plan.
---
Where to Put a Towel Bar
---
---
It is a small thing, but in a small bathroom, even a towel bar can take up valuable room. Consider putting the bar on the back of the shower door so it's out of the way but still accessible when the door is closed. You can also mount the towel bar on the outside of your shower door to keep it from getting in the way in a small bathroom.
---
Use Soft Colors
---
---
Small bathrooms need simple color palettes and designs. Pale colors give the illusion of a larger space and help the bathroom look less crowded and cramped. Avoid lots of decorations and bold colors as this can make the bathroom look cluttered and feel cramped and smaller. Stick with shades of white, grey and tan or pale versions of blues, greens, and reds.
---
Wonders of Indirect Lighting
---
---
When your bathroom is too small to have windows to let in natural light, a good option might be to try recessed lighting. It is unobtrusive and easy to install and won't take up a lot of precious room. Best of all, those type of indirect lighting can be placed anywhere, controlled with a dimmer, and can be focused on areas where light is needed in the bathroom.
---
How Great Pros Can Help
Ready to get started? Great Pros is always here to help with your small bathroom remodel needs. Fill out our questionnaire and get responses from licensed, bonded, and insured contractors to help you with the job. Compare prices and profiles and get the best price for your project!
---