Smart Home Trends for 2017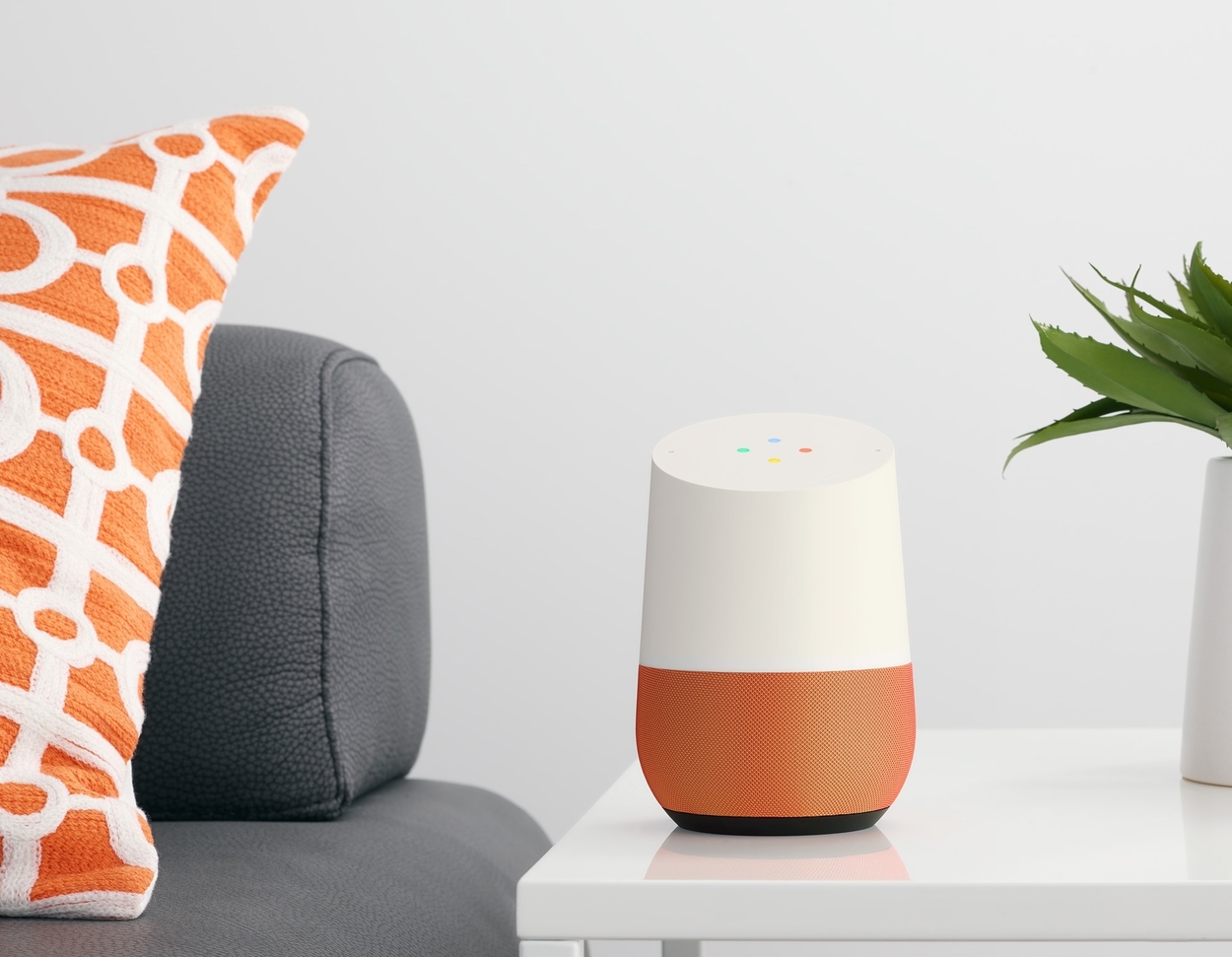 Smart Home Trends for 2017
In the last few years, the rise in technology-enabled devices has been on a steady incline. In fact, now it's almost hard to imagine that just 10 years ago the first multi-touch smartphone entered our world. Since then, we've seen multiple generations of hand-held technology, the rise of Bluetooth, automated appliances, and numerous other digital inventions. Regardless of their use, they all have one thing in common: they all aim to make our lives easier and more convenient.
Thanks to the Internet of Things, or IoT, companies are working hard to automate our homes and offices. We can open our garage door and start our car with an app. We can turn off lights from miles away. We can keep watch on our home when on vacation. And that's just a sliver of what we can do. Products are talking to each other and helping us control them with just the touch of a button.
At the end of 2016, there was an increase in household consumers purchasing smart home devices and appliances. Some of the popular items were the Amazon Echo and Google Home. Innovative home Wi-Fi products saw a rise, as well. Some of these purchases were gifts, while others were for the personal power user. Traditionally, power-users are the first to snag these devices; always ready to try out the newest technologies. For the rest of us, we sit back and watch how the product unfolds before we open our wallets to the ever-changing world.
So let's break it down. If you haven't taken the jump yet into home-automation, here are some of the smart home home-automation trends for 2017 that you should be watching:
Amazon Echo
The Echo is a Wi-Fi enabled speaker that sits about 10 inches tall. It is cylindrical in shape and can stream music from your phone. It is voice activated using Alexa to respond to your commands. Alexa is your virtual assistant; the company's version of Cortana or Siri, and the device is activated by simply saying "Alexa." You can ask Alexa to play a specific song list or genre. She responds to questions regarding the weather as well as informational queries. The hands-free device can link to various smart hubs and devices throughout your home for a truly automated home.
The Amazon Echo Dot and the Amazon Echo Tap are the newer generations of the Amazon Echo with a few differences. The Dot is a reduced version of the standard Echo with a smaller speaker. The sound quality is not as great as the Echo, so if you want the best quality, you'll want to go with the Amazon Echo. The Amazon Echo Tap is also a small version of the Echo, but battery powered which enables you to move it from room to room. However, Alexa isn't 'on' with this device requiring you to 'tap' it to engage.
Overall, any one of these devices is a great answer to home automation, if not for the ingenuity, then for the novelty of being able to ask Alexa to make your grocery list or play your favorite song. All ages can find a use for the Echo line of products.
---
---
Google Home
Google's answer to the Amazon Echo's AI, or artificial intelligence, is Google Home. It sits about 6 inches tall and has different base color options to choose from. Like the Echo, it is a Wi-Fi enabled device that plays music and is always on listening for your commands. It is activated by saying "OK Google" and has the benefit of Google's endless amount of information for responding to your queries.
The Google Home device can help you organize your life and works with various home automation hubs and appliances. You can turn down your lights, or control the temperature of your home depending on the smart devices in your home.
---
---
NEST
You've purchased an Echo or Home voice-activated device. The next step in home automation is to begin connecting the rest of your home for a truly 'smart' home. With the addition of a NEST thermostat, you can ask Alexa or OK Google to turn up the heat.
A NEST Thermostat is a self-learning, programmable device that uses sensors and IP locations to optimize the heating and cooling of your house based on who is away or in the home. Similarly, they have smoke detectors and security cameras that can be controlled from your PC or smart device.
NEST joins Google Home, Amazon Alexa, and a host of other devices for a unique customized home automation experience. NEST uses smart technology to search for other smart devices in your home. As it finds them, they start to work together surpassing the limitations of conventional items that normally only do the job they were made to do. A quick peek at their website unveils a multitude of 'works with Nest' companies that all learn from each other and work to make your life more convenient.
---
---
Philips Hue
Home automation can start with a single light bulb. Philips Hue has cornered the market in smart lighting in that you can use your phone, tablet, or PC to control the lighting in your home. Starter kits are available and easy to install. Simply screw in your Philips Hue bulb and turn it on. As you get used to the features available with the product, you're sure to want to add more.
Philips Hue is recognized by NEST, Google Home, Amazon Echo and more. Program rooms to the light setting you prefer or simply change the color with a touch of a button. NEST can help alert you to a problem by flashing lights, and the voice activated devices can dim your lights with a simple request.
---
---
The Conclusion
Whether you say "Alexa" or "OK Google," or you use intuitive appliances with your phone, home automation is the next step in the IoT, the basis of which is that all of our technology-enhanced devices and appliances will soon work together seamlessly. These 2017 smart home trends are just one way to getting a step closer to a fully automated home.