The Importance of Getting Your Gutters Cleaned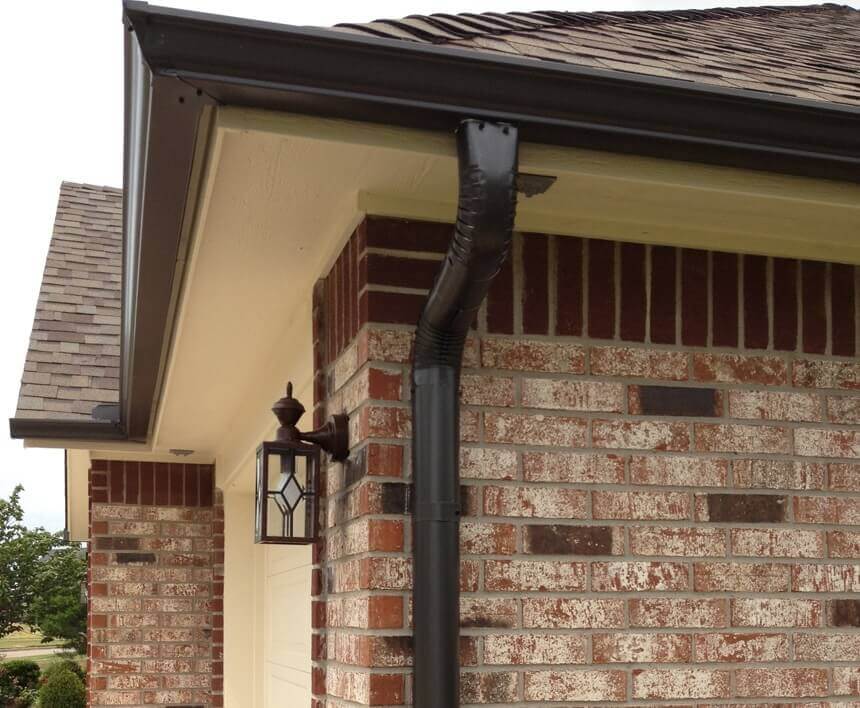 The Importance of Getting Your Gutters Cleaned
As a property owner, there are many to-dos that keep you busy throughout the year to keep your home in shape. You call plumbers when there is a leak, you call painters to touch up a wall, and you call an electrician to navigate any electrical problems. Often, property owners overlook what they can't see. However, you can do yourself and your property a favor by taking charge of your gutters at least once a year.
Gutters only work when they have a clear drainage path. In the fall, as the beautiful leaves change colors from vibrant greens to golds, oranges, and reds, it is important to keep your gutters and downspouts clear of debris. In the south, dust, leaves, and twigs can find their way into your gutters causing a blockage. By keeping your gutters clear, whether you are a do-it-yourselfer or in need of professional help, you can save yourself from future hassles by implementing a simple plan.
Typical Clogged Gutter Problems
The consequences of a blocked gutter or downspout might seem small at first. But, over time, water can cause many headaches that severely affect your pocket.
Damage to fascia & soffits - Rainwater can build up in your gutters allowing the water to pool and drain over the top of the gutter. The extra weight can pull your gutters away from your home, increasing the potential for unforeseen repairs.

---

Foundation damage – The function of downspouts is to pull water away from your foundation. When water drains incorrectly, it breaks down your foundation causing damage to the structure and stability of your home or building.

---

Interior water damage – Water needs a place to go. A blocked gutter or downspout has the potential to let water seep into your roof, walls, and basement. Water damage in a home creates additional hassles and destruction that can quickly add up to a disaster.

---

Mold – While mold is common in the outdoors, it is not your friend when it invades your house. When water and moisture drain improperly, your property's potential for mold increases exponentially. Mold loves the warm temperatures of the region and thrives in humidity. Additionally, your chances of mold growth in your home or office open you up to health risks.

---

Creepy crawlers – Insects like mosquitoes and termites invade areas prone to standing water. Protecting your home, loved ones, clients, customers, and colleagues from pesky bugs is an added health benefit both for people and for your structure.

---

Landscape – If you've invested in beautifying your property, protect your investment. Water that drains incorrectly can cause cracks in your soil while affecting the root system of your plants.

---

Roof – In colder months, in regions prone to ice and snow, a clogged gutter can attribute to ice jams, therefore, creating havoc to your roof. Likewise, in warmer months, debris that has built up can cause damage to your shingles.

---
What do the Experts Suggest?
Experts advise the following when it comes to caring for your home or office and for maintaining your structures stability:
Check your drain spouts to ensure they drain far enough away from your foundation. Extensions can be purchased at minimal cost, if necessary.

---

Check downspouts for debris or leaves.

---

Clear debris and leaves causing clogs from gutters and downspouts to prevent water pooling over the sides.

---

Make sure downspouts are properly connected so water cannot seep through.

---
Be Proactive with Your Gutters!
A quick check of your gutters every season will keep you and your home happy. It will save your property from additional damage and save you the headache of unforeseen repair expenses.
You can protect yourself from the issues above in a few ways. Professional gutter cleaning companies often offer annual or bi-annual solutions so you don't have to worry about remembering to clean your gutters. Other companies offer products that block debris and leaves from getting into your gutter. Experts still recommend having your gutters cleaned annually to catch any sneaky things that might not be blocked by these guards. Finally, you can do it yourself. If you have the right tools, namely a ladder that reaches your gutters, work gloves, a bucket and a spotter for safety, you can minimize the risk to your property.
So how do you know when to do it yourself, and when to call a professional? Taking on the task yourself can save money, but safety plays an important factor in your decision. The benefit to calling a professional is less work for you so you can focus on your own life or business. Great Pros professionals are licensed, bonded, and insured and provide residential and commercial solutions. They have the expertise to follow safety regulations and they can spot damage to your building or foundation that has already occurred. Taking care of problems early on can reduce the risk of larger problems forming in the future. Here is a link to a questionnaire about gutters.
The best times to have your gutters cleaned are in the spring, fall and winter. A thorough spring cleaning can rid you of debris that has built up over the winter months so you can be confident the summer rains drain properly, away from your home or office. A cleaning in the fall can help wash away dirt and dust that has settled in the warmer temperatures as well as clear out any leaves that have accumulated.
When you look at the overall picture, keeping your gutters clean will protect your investment for years to come and maintain the well-being of your property.