How to Prepare Your Home for Summer - 5 Things Anyone can do!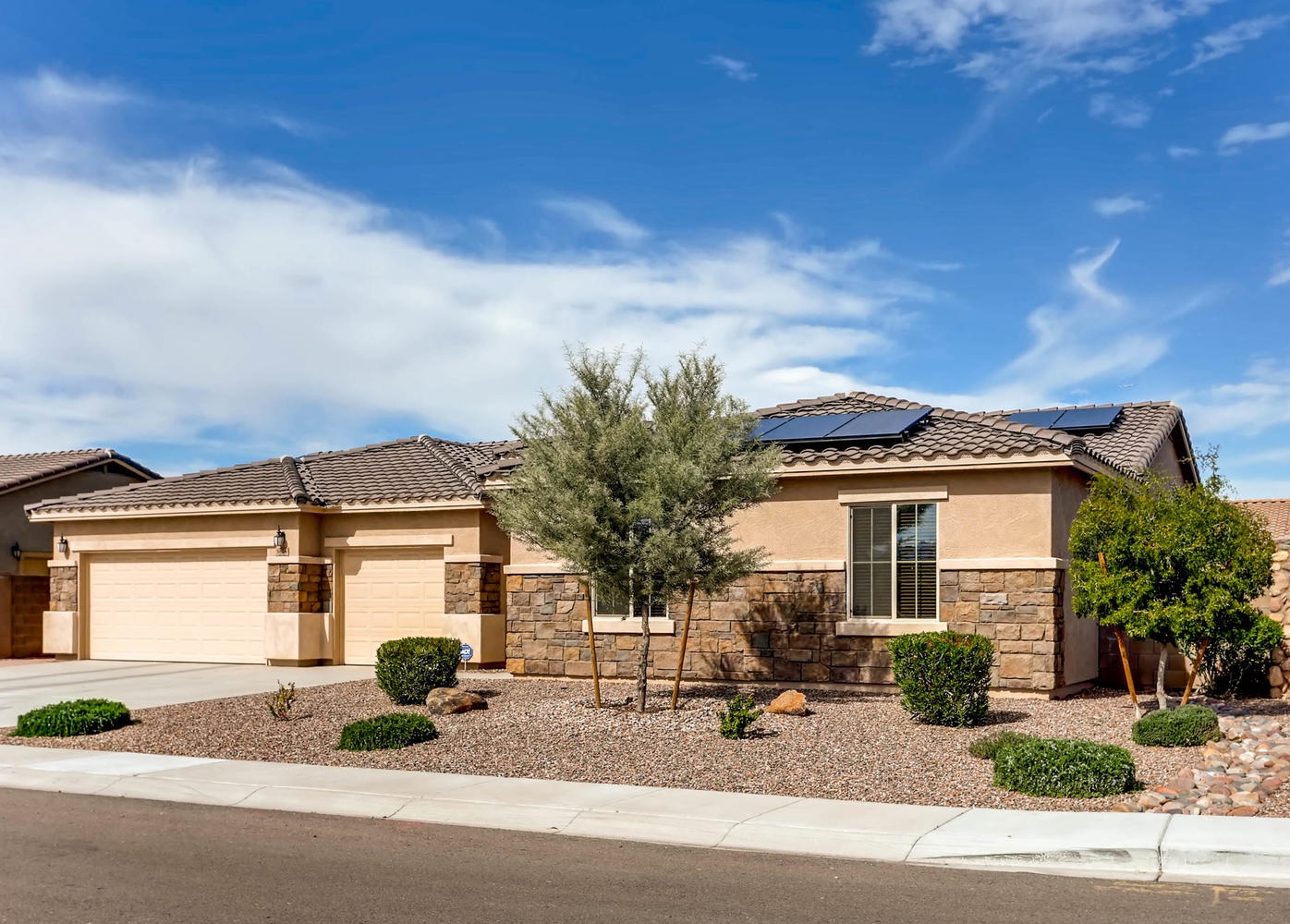 How to Prepare Your Home for Summer - 5 Things Anyone can do!
As a native Arizonian, summer isn't typically my favorite season of the year. Summer brings on intense heat, unpredictable storms, bugs, and never ending home problems. When I think back to problems I've experienced with my home, I always remember my past summers. 3 years ago, my AC unit died on me and I had to deal with 90+ degree weather, IN MY HOUSE. Not to mention the thousands of dollars I had to spend to replace it. 2 years ago we had a major roof leak after a monsoon storm came through. Multiple buckets later and a day of work from a roofer and that problem was solved. Those are just the most notable and frustrating problems.
Here at Great Pros, we see it first hand with the demand of home projects increasing during summertime. While we are more than willing to help anyone with any home project, we also want you to minimize the number of house calls you have to make for those major problems. Here is a list of 5 things you can do to prepare your home for summer.
Get your AC checked out. Having experienced an AC malfunction in the past, I wish I wouldn't have ignored an annual AC servicing. I've written about the importance of annual AC servicing in the past and know the benefits aren't just to catch problems as they come up. The reality is, most Americans are spending too much on their AC bill because certain aspects of the AC are increasing energy consumption. Stop taking your chances and have a professional take a look at your unit. You won't regret it and you will be able to save in the long run.

---

---

Make sure that cool air isn't leaking out. The ventilation in your home will allow that cool air to stay inside your home where it belongs. You could have a professional come out and check your home for ventilation leaks, but we suggest that you save your money. Complete your own energy efficiency test by searching for leaks around your home. Windows and doors are a great place to start. If you notice any sort of air draft, your cool air could be spilling out. Fix this with some caulking and weather stripping to seal them right up.

---

Win the fight against bugs! There are a few things to talk about when it comes to the battle with summer bugs. Bugs are more prevalent during the summer because they are searching for cool areas, food, water, and shelter. All things that were easier to access during the winter. In the winter, bugs may be in your walls or even under your home, but the minute it starts to heat up, you can expect to see a few reveal themselves. To prevent them from coming in your home, start again with sealing your home. If you already did this in the previous point, you're a step ahead! To ensure I don't ramble about bugs, I'll leave this link with more information about bugs during the summer. There is some more info so you can prevent bugs from entering your home. Additionally, it might be a good idea to have a professional come by and provide preventative pest control services.

---

---

Change the direction your ceiling fan spins. It's possible you won't need to do this since most of us don't realize our fans can spin in different directions. In the winter, your fan should rotate clockwise since the blades are designed to push down the heat that is rising. During the summer months, your fan should rotate counter-clockwise on higher power levels to generate a cool breeze. To change the direction your fan spins, there should be a small switch near the base that controls this.

---

---

Avoid water damage. While the summers are scorching with heat, the storms can be spectacular across the nation. To avoid water damage, there are a few things to consider. First, if your roof it more than 10 years old, don't ignore it. I had to pay the price of repairing my damaged roof and regret not having an inspection done before the summer storms hit. At the very least, I'd suggest getting a few price quotes for a roof inspection. During the inspection, make sure the roofer tests your gutters and makes sure they are draining properly. Clogged gutter will only cause more headaches and it won't take long to notice the damage. Water heater problems are also common during summer months. I won't go into too much detail, but I thought I'd mention it in case you want to take a look at your water heater as well.

---
Great Pros is here to help
This list should provide a good starting point to prepare for summer. None of these tasks are terribly difficult and getting professional assistance is a breeze with the assistance of Great Pros. As homeowners, we can't forget to maintain our homes before major problems present themselves. Always be proactive and treat your home well. You won't regret doing so and you will save major amounts of money in the long-run. As someone who neglected their home in the past, take my advice and don't learn an expensive lesson like I did. Take care of your home.