Types of Molding - Popular Wall Trim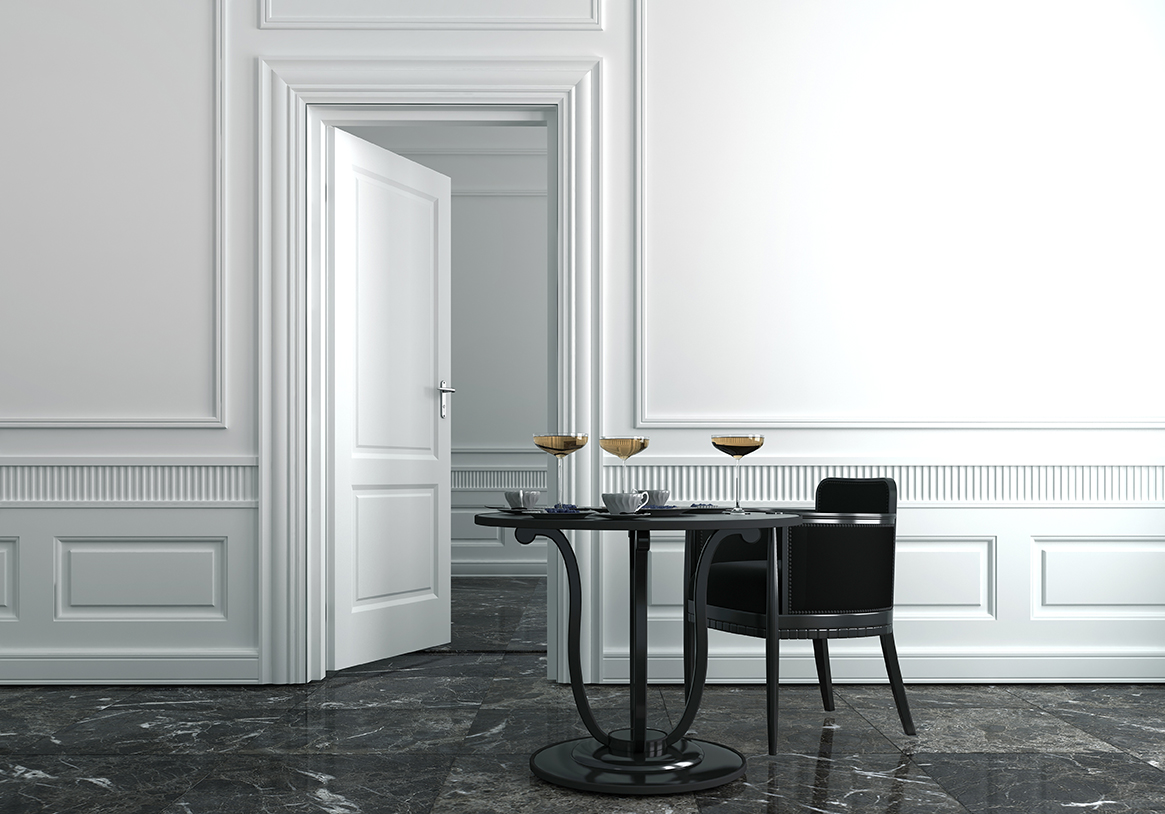 Types of Molding - Popular Wall Trim
Whether you have a modern or contemporary home, wall trim brings about a beautiful finish to any style home. Wall trim creates an easy transition from ceiling to floor, and can greatly increase the value of your home. Check out these popular trims to see which would be best for your home. If you want to paint or install wall trim, check out our guide here! For any project you'd like done by professionals, contact us to get free quotes from contractors!
---
Baseboards
---
---
Beginning with the floor, you will find long strips of wood along the walls. Baseboards are the most common, and easiest to install of all the wall trims. They make for a smooth transition from wall to floor and give a finished look to your room. They come in many shapes, styles, and sizes.
---
Chair Rail
---
---
Chair rails rest just above the middle of your wall, about where dining chairs might make contact. Chair rails can create a subtle change in color in the room if you paint one color above and a complimentary color below. Or, they can sit above wainscoting to give a texture to the room.
---
Wainscoting
---
---
Wainscoting is not necessarily a trim, but rather a form of paneling. Wainscoting resides between the baseboards and chair (or picture) rail of your home! Paneling can create a nice texture for your home and allow for the room to flow better or seem taller. Some people skip out on the paneling and paint a complementary color in between the chair rail and baseboards for a subtle look.
---
Window and Door Casing
---
---
Casings can go along any window or door to give a complete look to any house. They can also be colored to compliment any theme for your home, while simultaneously giving extra protection to your windows or doors!
---
Picture Frame Molding
---
---
Picture frame molding makes any room look high-end. Not only does it give the room more texture and depth, it makes the room look taller. These are an easy diy that anyone can do! These are not to be confused with picture rail molding.
---
Picture/Plate Rail
---
---
Where some may hang pictures on the walls, many people choose to attach their art to picture rails. Picture rails are set at the same height as the top of a door frame. They are a type of horizontal molding that continue throughout the room. Not only are picture rails visially pleasing, they create an extra layer of protection for your walls. These look great in traditional style homes. These are not to be confused with picture frame molding.
---
Crown Molding
---
---
Crown molding significantly increases the value of homes with its luxurious feel. Crown molding is located where your wall meets the ceiling. It comes in many different styles and shapes, and can further be enhanced by adding baseboards below it to give it a longer, more exaggerated look.
---
Placement Tips
---
---
Molding can be installed in any room! From bathroom to bedrooms, and kitchens to dining rooms, wall trim can give any room an updated look. If you need help installing contact us for free quotes from contractors! Or, check out our installation guide here!
Pro-tip: If you choose to have baseboards, we recommend placing it throughout the rest of your house to ensure your house is consistent and flows.
Pro-tip 2: If you choose a more dramatic look (wainscoting, chair rails, or picture rails), you do not have to continue it throughout your house, just the rooms you choose.
---
How Can Great Pros Help?
A lot of homeowners may not consider updating their trim when remodeling, but we highly suggest considering. People are very attentive to details, and having some custom trim is a great way to impress visitors in your home. Need some help finding the right trim for your home? We've got you covered. Tell us a little bit about your project and the style of your home, and we'll connect you with professionals who can get the job done for the best price.
---