Kitchen Look Book - 2017 Trends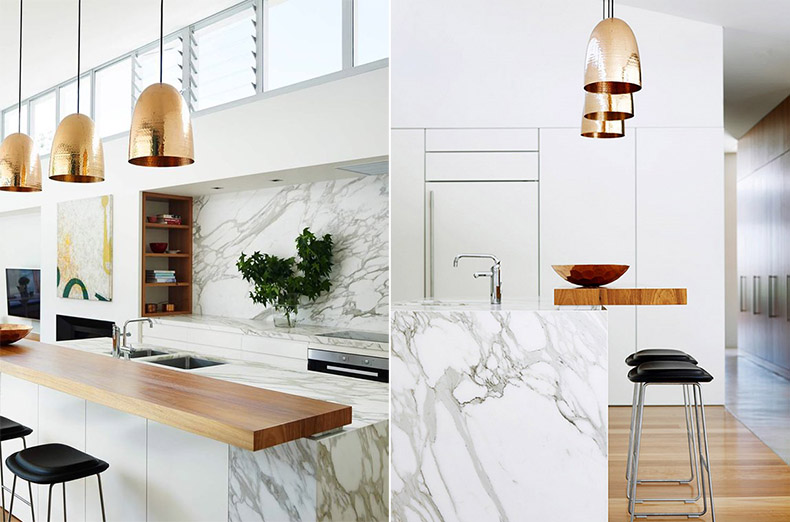 Kitchen Trends - 2017 Look Book for Kitchen Designs and Ideas
Looking to remodel your kitchen? Or are you purchasing a home with kitchen trends in mind? Well, you've come to the right place! Kitchen Trends come and go, but with these timeless styles you can expect your soon to be remodeled kitchen to be a hit! Check out our 2017 Look Book of Timeless Kitchen Trends! Most of these style updates can be made into easy DIY projects, or can be completed by a professional that you choose! To get in contact with a license, bonded, and insured professional for free quotes, fill out our two-minute questionnaire!
---
Unique Lighting
---
---
New dimensions for your kitchen without the commitment of a remodel! Updating light fixtures in your kitchen can breathe new life into your home. You can follow the theme by coordinating colors with hardware, door handles, and appliances! Need more ideas? Check out our blog post on island light fixture trends here! With the new trend of having eye catching light fixtures, it is easy to maintain a timeless kitchen.
---
Boho Color Pop Kitchen
---
---
By far the most popular kitchen trend; showcase your kitchen by choosing a bold color for your backsplash. Green, violet, and navy are soon to be the hottest trends of the year. Bring the colors to life by creating open shelving to contrast your color, and appliances to match them theme! This can be an easy and quick DIY remodel to update any kitchen! Want to know how much it costs to install backsplash in your kitchen? Read this blog! Need help installing glass tile? Check out our blog here! If you want more ideas on backsplash trends, click here! Or, if you want to contact an insured, licensed, and bonded professional, fill out our free two minute questionnaire!
---
Wood Countertops
---
---
Wood compliments almost all themes, and will make any house feel like a home. Being functional and equally beautiful, wood counters are a cheap and easy way to follow the new kitchen trends or for a kitchen remodel. If you're looking for other cheap way to update your counters without a remodel, go ahead and check out this blog!
---
Metal Appliances
---
---
People are bound to focus on a hood in your kitchen if you have open shelving. Dress up any kitchen with a themed hood or other metal appliances! By emphasizing your appliances you won't have to worry about decorating your counters or cabinets too much. The new theme is copper! Follow this theme with matching door handles, appliances, and sheeting!
---
Dark Floors Light Kitchen Contrast
---
Create drama in your kitchen by having contrasting colors and textures throughout your kitchen. Dark floors and Light cabinets add depth, making your kitchen look bigger. A timeless trend that is easy to create, and extremely functional. If you have dark floors, consider painting your cabinets. Or, if you have dark cabinets, consider replacing your floor! Find out how much it would cost to install wood cabinets here! Or, to learn more about choosing the best flooring for your kitchen, click here!
---
Functional Kitchen
---
Trends are changing and so are brands! Opt for a more functional kitchen when thinking of remodeling or home shopping. Remember, that you will be using this room almost everyday, functionality is key. If you have the option, get soft close cabinets and as much storage as possible. Many of these options are coming out in beautiful styles to match any home!
---
Kitchen Backsplash Trends
---
Backsplash was once a necessity for functionality, but now as trends continue we are seeing that backsplash is becoming a necessity of style! With so many different materials, colors, and styles to choose from it's easy to make any kitchen fit your taste. On a budget? See how much it would cost to install backsplash in this blog post here! Check out our kitchen backsplash trends in this blog here! If you want to learn how to install glass tile, click here!
---
How Great Pros Can Help
As always, if you would like to get into contact with a licensed, bonded, and insured professional for free quotes, click here! There is never any pressure to purchase anything from Great Pros! Find the best professional for your project by comparing prices and profiles!