Steps to Building a House - A Guide to Building Your Dream Home From the Ground Up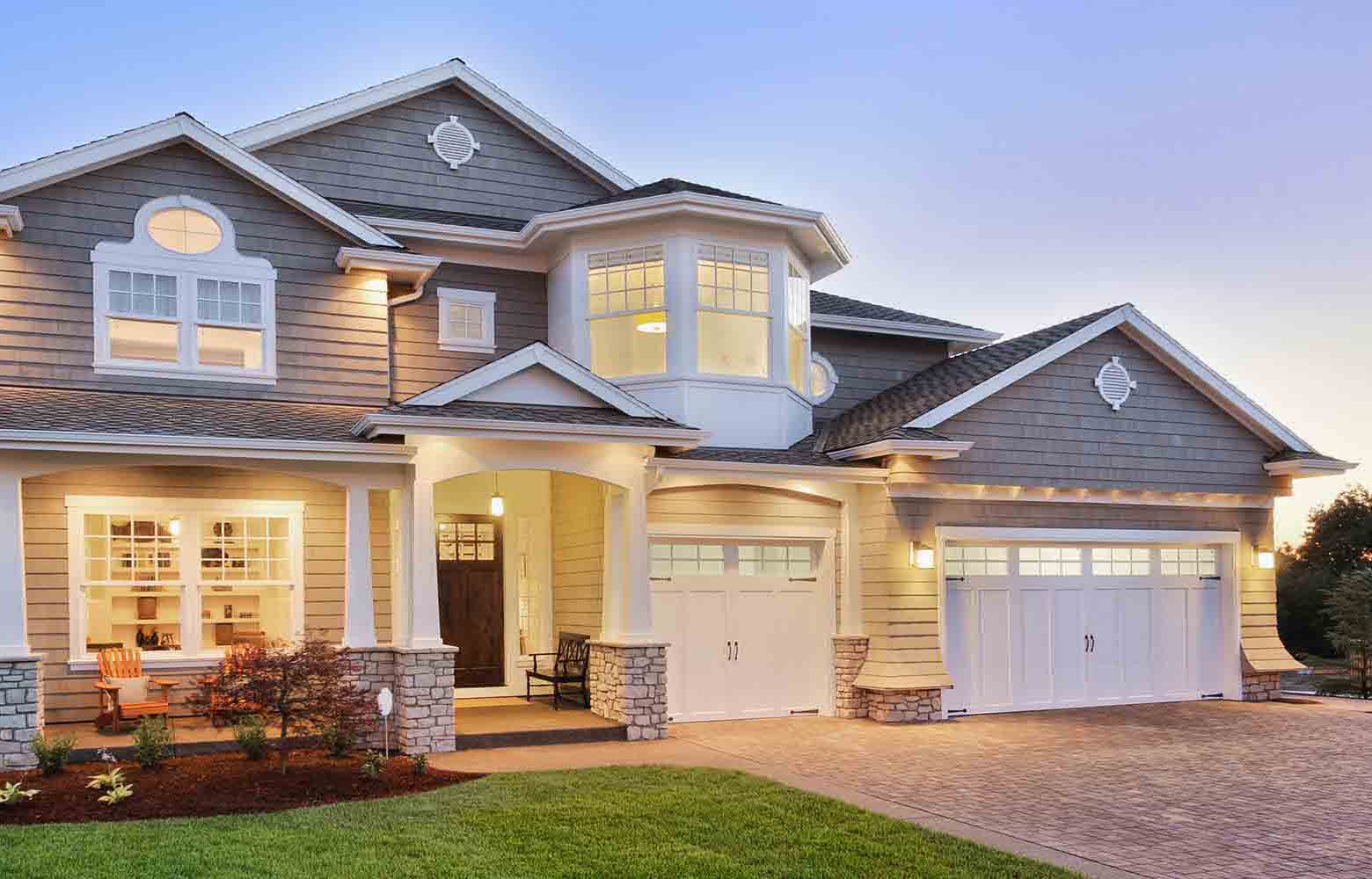 Steps to Build a House
Want to build your own house, but aren't sure where to start? Don't worry -- we've got you covered. Welcome to Building a Home 101. Our guide will tell you how to build a house step-by-step.
---
Budgeting
The first step to building a house is creating a home building budget. Determine how much you expect to spend and what your maximum limit is. The easiest way to create a solid budget is to make a spreadsheet. You can plug in the costs for labor and materials and let the spreadsheet will do the math for you. You can find plenty of free housing budgeting spreadsheets online.
If you want a breakdown of the average cost to build a house -- including labor, materials, and average price per square foot -- read the Great Pros new built home price guide to learn more about estimatng the cost of building your home!
Here are some budgeting tips:
Be realistic. Building a house is not a cheap venture. On average, prospective homeowners spend between $150,000 and $425,000 on their new home.
Account for extras. Want an in-ground pool at your new home? What about a sunroom or garage? You'll need to factor those costs into your budget.
Adjust the budget as you need to. Your preliminary budget won't be set in stone. Give yourself the flexibility to change it when you need to.
---
---
Purchasing Property
Now that you've got your budget out of the way, it's time to start hunting for land. If you have kids, make sure the location of your future home is near their school or your workplace. Keep in mind that land with uneven or difficult terrain will cost more to excavate and prepare. Purchasing a lot that's already been prepared will save you some extra cash. Remember to include the cost of the land in your budget.
Here are some things to keep in mind when purchasing property:
Find out about zoning requirements. Your city's planning and development department can provide you with information on zoning ordinances and plans for future development.
Carefully consider the location. Is the land near a main road, airport, or train track? Those locations will be awfully noisy. The countryside has its drawbacks, too. Farms and ranches can be just as smelly as the city.
Consider appraisal. A lot of future homeowners pay cash for land. If you have any doubts about whether the price of a lot is fair, hire an appraiser.
---
---
Finding the Right Contractor
When searching for a residential architect and/or engineer, make sure you do your homework. Compare prices, obtain multiple quotes, and make sure your chosen contractor is licensed, bonded, and insured.
Or you could simplify the process and let Great Pros find the right contractor for you. All contractors registered with Great Pros are local and vigorously vetted. Just tell us about your project and we'll connect you to professional who fit your needs and budget -- at no cost or obligation to you.
---
---
Planning and Designing
If you haven't already, figure out if your new home will be prefabricated, modular, or custom. Custom homes will incur higher planning costs, so make sure to factor those into your budget if you're looking to build a custom home.
Applying for a Building Permit
If you hire a contractor, they'll usually take care of all the paperwork for you. If you're doing it yourself, you're responsible for obtaining a building permit. This is usually done through your city's planning and development department. For more information, check out the Great Pros guide to getting a building permit.
---
Purchasing Insurance
We're not talking about home insurance -- we're talking about construction insurance. If something goes wrong on the job, you'll want to be covered. As always, compare quotes, and don't forget to factor construction insurance costs into your overall budget.
---
---
Starting Construction
Now we've arrived at the fun part -- building your new house! But don't uncork that bottle of champagne just yet. We've still got a long way to go.
---
Here are the general home construction steps, listed in chronological order:
Land preparation and grading
Foundation
Framing
Windows and doors
Roofing
Siding
Essential electrical
Essential plumbing
Essential HVAC
Insulation
Drywall
Underlay
Trim
Painting
Full electrical
Counters and cabinets
Full plumbing
Flooring
Full HVAC
Hook up water lines
Hook up sewage
Punch list
---
Conclusion
On average, building a new home takes three to four months. External factors -- like weather, construction issues, and design or budget changes -- can delay the process. Most homes are completed within six months.
After your house is finally finished, don't forget to schedule one last inspection to make sure everything is up to code. Great Pros can also help you find a home inspector so you can move into your new home as soon as possible. Once that's done, you can work on landscaping, furnishing, and decorating your new home.
The home building process is complex and intimidating, but it doesn't have to be. We understand that every dollar is precious when it comes to building your home, which is why we provide project-specific quotes from the best local contractors for free. Whether you need to find an electrician, plumber, builder, or mover, Great Pros has got you covered.