Leaking Roof? How to Repair a Leaking Roof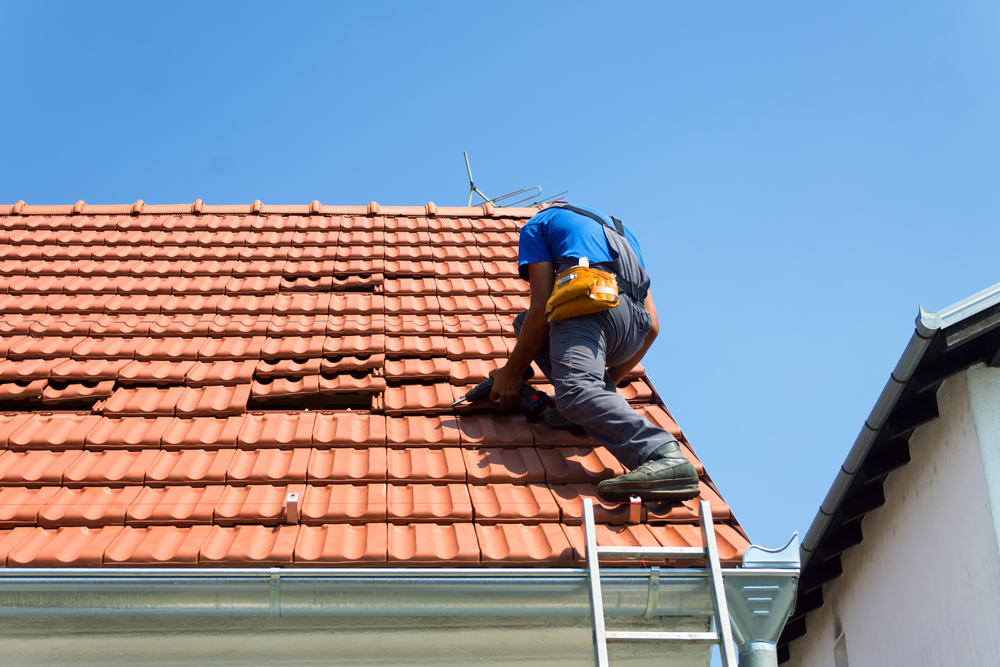 My Roof is Leaking! What Should I Do?
A leaking roof can be dangerous in many ways. Minor leaks can lead to problems like a damaged ceiling, rotting frame or sheathing, destroyed insulation, and mold. You may be thinking "how do I fix a leaky roof?". Some roofs can be fixed with a quick patch, but other situations involve more of an investigation to find out the entire problem with the leak. We have heard horror stories about people who tried to fix a leak by themselves and the result turned out poorly. This leads to time wasted and money wasted. It is important to take care of a leak as soon as possible and have a licensed, bonded, and insured professional get the job done correctly. It is always good to have an expert come check it out for free, and if the price is right, get the job done correctly the first time. Wondering if it is time to replace your roof? Check out this article here.
---
What Causes a Roof to Leak?
There are a number of things that can cause a roof to leak. Some of the most common causes include cracked/missing/loose shingles, damaged or deteriorated flashing, damaged seals or caulking, exposed nail heads, ponding water, or wind driven rain. As a roof ages, these problems become more likely. With fluctuations of temperature, weather conditions, and direct exposure to sunlight, the materials of the roof become more susceptible to damage. There are instances where the solution to the problem is just a simple patch, and there are more severe cases where the entire roof needs to be replaced.
---
Spotting the Leak Location
Spotting the exact location of the leak can be a difficult task for someone who is not an expert. The leak typically originates in a location that is different from where it appears. Roofers on Great Pros have said that it is best to "think like water" when spotting the location of the leak. Water will typically travel down a rafter and drips in an unwanted location. Get the problem taken care of as soon as possible to avoid any major damage. Also, if the leak location is so obvious where there is a bulge in your ceiling or obvious discoloration, you need to take action immediately!
---
---
Is a Roof Inspection Worth it?
Even if your roof is not leaking, it might be a good idea to have an inspection to be proactive of any problems. The inspector will evaluate multiple things that include, but are not limited to. A structurally sound roof can provide protection to our walls, foundation, and of course, everything inside our homes. When we experience a roofing problem, we realize how much of a hassle it can be to deal with and that it needs to be taken care of as soon as possible. We suggest being proactive and avoiding any problems before they arise. This can be done through a simple roof inspection. If you're wondering how much a roof inspection costs check out this article, or, feel free to answer a few questions on Great Pros and you'll receive free price quotes from licensed roofers in your area.
Overall appearance of the roof (interior and exterior)

---

Check for any loose, cracked, or missing shingles

---

Evaluate the condition of fascia, gutters, drains, chimneys, skylights

---

Determine if there is any damaged or missing flashing

---

Find any areas where water may collect

---
Keep an eye on the professional inspecting your roof. Experienced roofers will inspect the exterior of your roof, but they should be doing some checks inside the house. It is pretty typical for the inspector to check the attic to make sure there are no abnormalities. Read Five Questions to Ask a Roofer (Roof Repair Service) to ensure quality.
---
---
How Great Pros Can Help
All of the roofing companies on Great Pros are licensed, bonded, insured, and background checked. Great Pros has an extreme vetting process to ensure that anyone who uses Great Pros has the best experience possible. If you have a leaky roof, fill out a roofing questionnaire right now to start receiving quotes from up to 5 companies. It is important to get the job done correctly the first time so that you can save time and money. Filling out a questionnaire is completely free!